Ferrari is experimenting with a Red Bull style diffuser in practice for the Abu Dhabi Grand Prix, as it continues to evaluate design options for its 2018 Formula 1 car.
Ferrari's SF70H has run throughout this season with a diffuser that swoops down at the sides to try to improve airflow around the rear of the car and the tyres.
The benefit of this design (pictured below) is that it allows room for a host of winglets inside the rear tyre.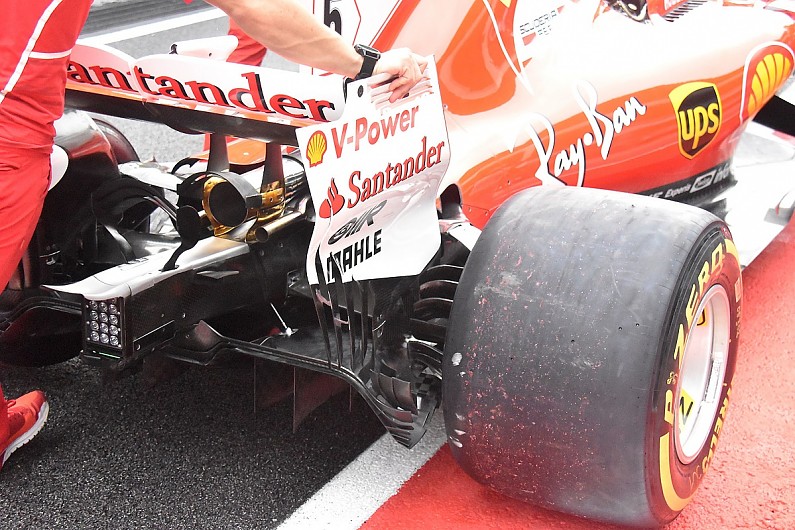 In Abu Dhabi Kimi Raikkonen's car has been spotted with a Red Bull-inspired diffuser concept that is horizontal across its entire length.
The benefit of such a design is it allows more air to flow under the diffuser, which in theory will help with downforce levels.
It does create complications in managing tyre squirt at the rear, which could explain why Raikkonen's floor in front of the rear wheel features one less gill than Sebastian Vettel's version.
Raikkonen's car was spotted with a large aero rake in practice, as Ferrari works to understand the effect of the changes.