Formula 1 drivers struggle to overtake thanks to the negative effect the turbulent aerodynamic wake of a car has on the one behind.
In this latest clip from weekly programme The Flying Lap, race-winning F1 car designer Willem Toet explains the problem with the help of new animations produced by Motorsport TV.
This remarkable visualisation explains the extent to which the airflow is disturbed by the leading car both on the straights and in corners.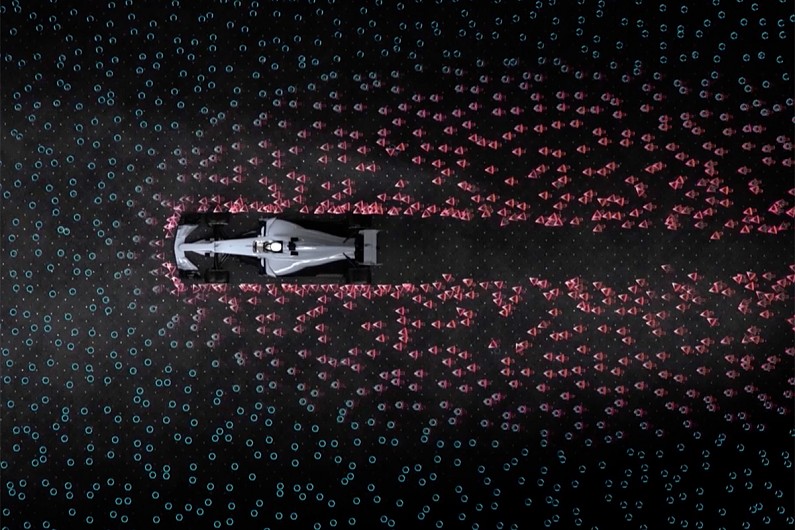 "It's really exciting, because normally I would see scientific information that isn't so easy to understand if you're not deep into the technicalities of aerodynamics," Toet tells host Peter Windsor.
"The wake of a Formula 1 car is quite complex and both cars are affected by proximity, in particular the one at the back."
Toet goes on to explain in detail the airflow structures that create the problem made visible by the animation.