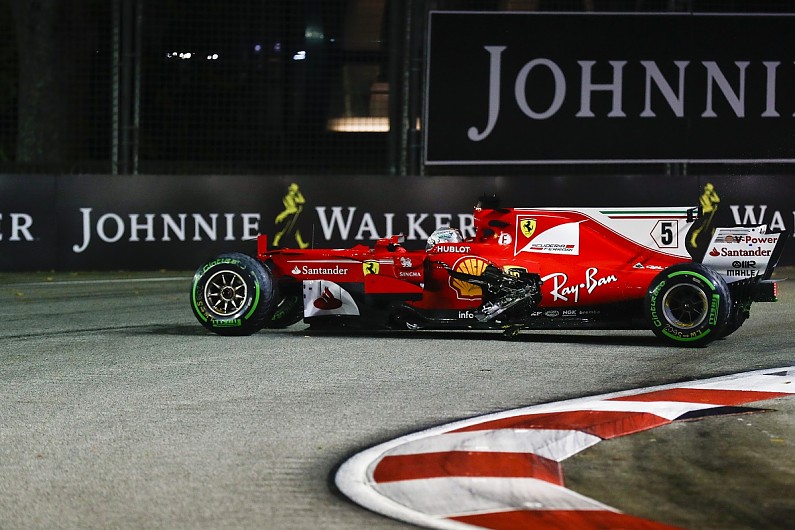 The Singapore Grand Prix start collision, and the damage it has done to Sebastian Vettel's Formula 1 title hopes, are the focus of the latest edition of The Autosport Podcast.
Anthony Rowlinson and Lawrence Barretto join Edd Straw to look at the collision that led to the end of the race for Vettel, Max Verstappen and Kimi Raikkonen.
There's also a look at how Mercedes and Lewis Hamilton turned the tables on Red Bull to win the race, and at some of the standout performers lower down the order.
Off-track, Honda's switch to Toro Rosso - and its bold suggestion that it is aiming for the top three in the championship next season - are analysed.
And with Carlos Sainz Jr moving to Renault and completing one piece of the driver market puzzle, the possibility of Robert Kubica joining Williams is also a talking point.
The Autosport Podcast is available to subscribe to free via iTunes and other podcast suppliers - simply search for 'Autosport'.