Monisha Kaltenborn has stepped down from her position as Sauber Formula 1 team principal and chief executive officer, Autosport understands.
Kaltenborn joined Sauber in 2000 as head of its legal department, before rising to CEO in January 2010 and taking a share in the company.
When Longbow Finance acquired Sauber last year, founder Peter Sauber retired while Kaltenborn retained her position but relinquished her shares.
Multiple sources have said Kaltenborn has left her position, though the Swiss team has yet to officially confirm the news.
It is believed the new owner and Kaltenborn could not reach an agreement over how the team should be run.
Sources have suggested one of the issues was the treatment of Sauber drivers Marcus Ericsson and Pascal Wehrlein.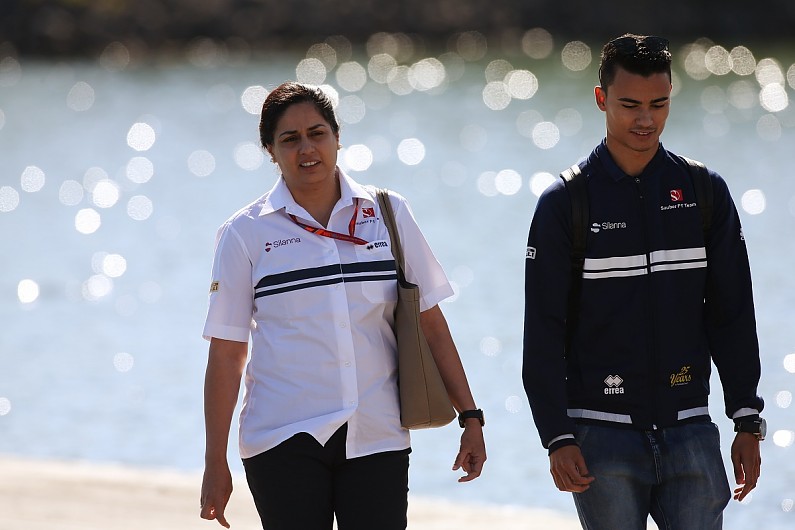 It is understood the owner wanted to give Ericsson priority over Wehrlein, but Kaltenborn was not in favour of such a policy.
Following lengthy discussions, the two parties decided they could not find a way forward working together and chose to part ways.
The terms of the Kaltenborn's departure are still being worked out.
Autosport understands former HRT F1 team principal Colin Kolles is a candidate to replace Kaltenborn.
Ahead of this weekend's Azerbaijan Grand Prix, Sauber lies ninth in the constructors' championship with four points.