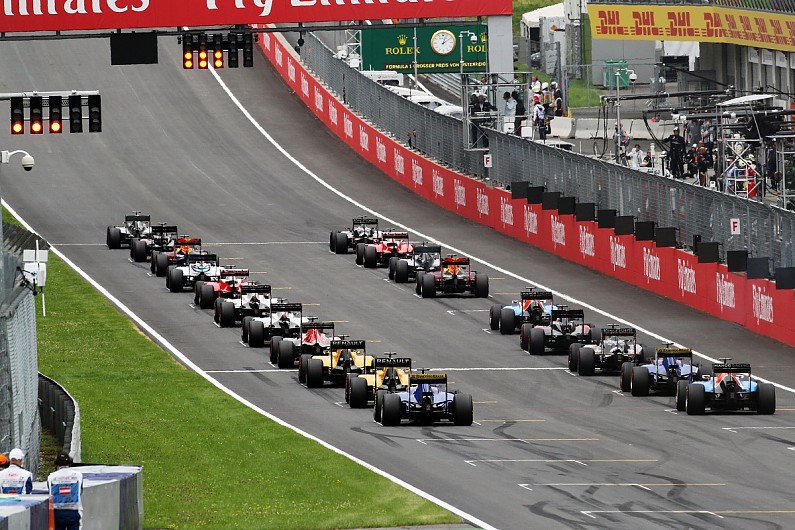 Formula 1 teams and Bernie Ecclestone have agreed in principle to introduce standing starts after safety car periods from 2017 onwards.
All 11 team principals met with F1 boss Ecclestone for a 30-minute meeting in the Abu Dhabi paddock on Friday afternoon.
The idea of restarting the race from the grid after a safety car period was tabled and Autosport understands it was met with agreement from all.
It is believed support was given because it is felt standing starts will improve the show, especially given the start of the race is the most watched part of a broadcast.
The finer details of the proposals still need to be finalised.
When asked for comment, the FIA said any proposal would need to go through due process before being ratified at the World Motor Sport Council.
That means the Strategy Group and F1 Commission need to approve it first before it is put forward to the WMSC, which next meets on November 30 in Vienna.