Red Bull team principal Christian Horner feels the criticism aimed at Max Verstappen this season has been "99%" unjustified.
Verstappen has found himself in the firing line on occasion this season for his aggressive driving, particularly when defending positions in battle.
Even FIA race director Charlie Whiting suggested Verstappen risked getting "a bad name" unless he tempered his ways, having met with the 18-year-old at Monza following his controversial scrap with Kimi Raikkonen in the Belgian Grand Prix.
Asked whether there was a need to protect Verstappen from the criticism, Horner told Autosport: "It depends on whether it's merited or not, and 99% of it hasn't been.
"So therefore you ignore it and you get on with your job.
"The only reason he's generating interest is because of the way he is performing.
"He is a young guy and he's going to make the odd mistake, but he learns very quickly.
"It's all part of his development, part of his learning process.
"We've seen it time and time again when exceptionally-talented drivers start to emerge whilst they are establishing themselves there is always criticism.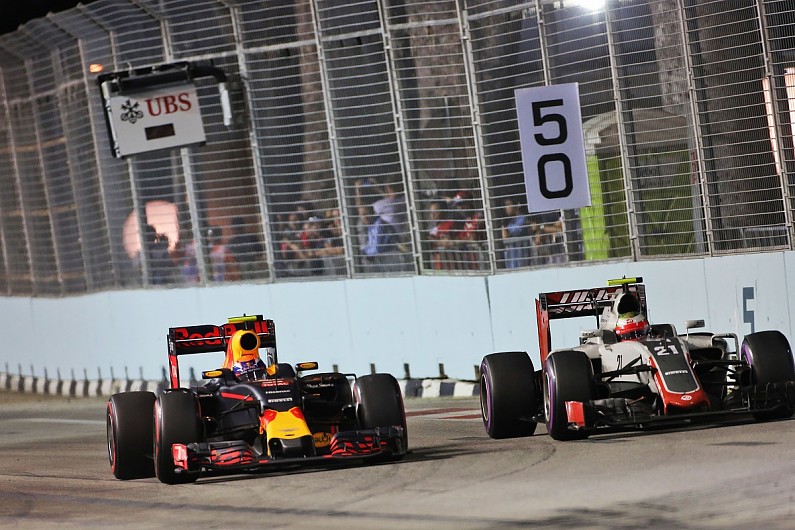 "We've seen it with Sebastian Vettel, Lewis Hamilton, Fernando Alonso, Ayrton Senna. You can see it through history."
Horner is impressed with the way Verstappen has handled the comments and the pressure that appears to be following him around this year.
"He is remarkably measured and grounded for a guy of his age," added Horner.
"He is 18 years old, which is often easy to forget, and is already in his third year of motorsport [car racing] after a long and illustrious karting career.
"What he has achieved is quite staggering in quite a short space of time.
"He's got this huge momentum that is building, and he continues to surprise us.
"As his confidence, with experience, continues to grow then I'm pleased he's in our team and not in any other."