Lewis Hamilton will start from the back of the Formula 1 field in Sunday's Belgian Grand Prix after Mercedes fitted a fresh engine for the second time at Spa.
Mercedes installed a new internal combustion engine, MGU-K, MGU-H and turbo ahead of first practice and then replaced the same components again ready for the second session on Friday.
Drivers are allowed to use five of each of the six engine elements over the course of the season.
When they take a sixth, a 10-place penalty is awarded while a sixth of any of the remaining elements warrants an additional five-place drop.
By running his sixth MGU-H and turbo in FP1 and seventh of those two components in FP2, Hamilton has accrued grid penalties of 30 places.
For FP2, it was also his fifth ICE and MGU-K, which means if he is required to change those components in the future, he will face further grid penalties.
Mercedes said there remains a possibility that it will make further changes before third practice on Saturday morning.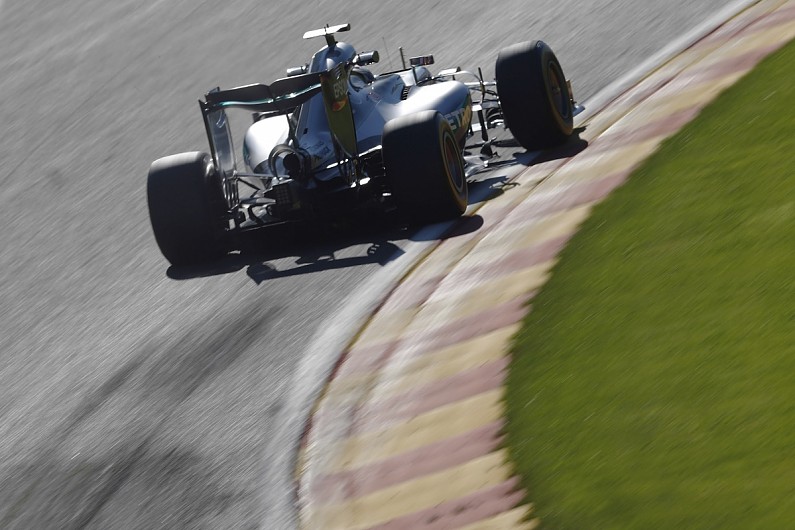 With Hamilton currently facing a drop of 30 places on a grid of 22 drivers, any additional penalties will have very little impact but will allow him to build up a bigger pool of engine components.
That would help him get through to the end of the season without more grid penalties, unless Mercedes introduces an upgrade that would require component changes.
Hamilton's team-mate Nico Rosberg is only on the fourth of the four elements the Briton has changed in Belgium.
McLaren's Fernando Alonso with 35 places and Sauber's Marcus Ericsson with 10 places will also serve grid penalties for engine changes on Sunday.