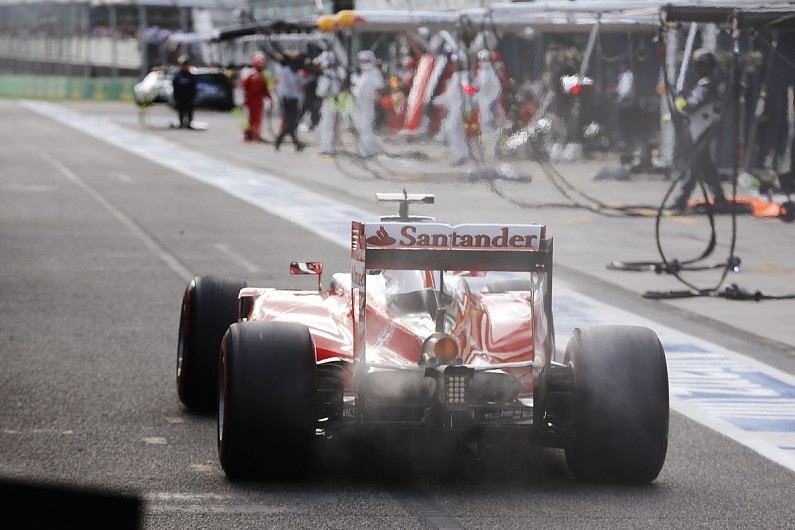 Ferrari is hopeful swift work dealing with a fire on Kimi Raikkonen's car in the Australian Grand Prix will allow the Formula 1 power unit to be used in Bahrain.
Raikkonen pulled into the pits when running third as flames shot out of the airbox, with the Finn promptly instructed to turn off the engine and retire.
Analysis found that the internal combustion engine had not been damaged by the flames, that had also been quickly put out by marshals.
As a result, Ferrari is not planning on changing the engine but will assess the situation over the course of the weekend.
With Sunday's desert race set to take place at sunset, the temperatures the engine will be exposed to will not be so extreme.
Ferrari says a turbo failure forced the retirement, and it is planning to make a change ahead of this weekend.
It will be Raikkonen's second turbo but within his allocation of five for the season so no penalty will be given.