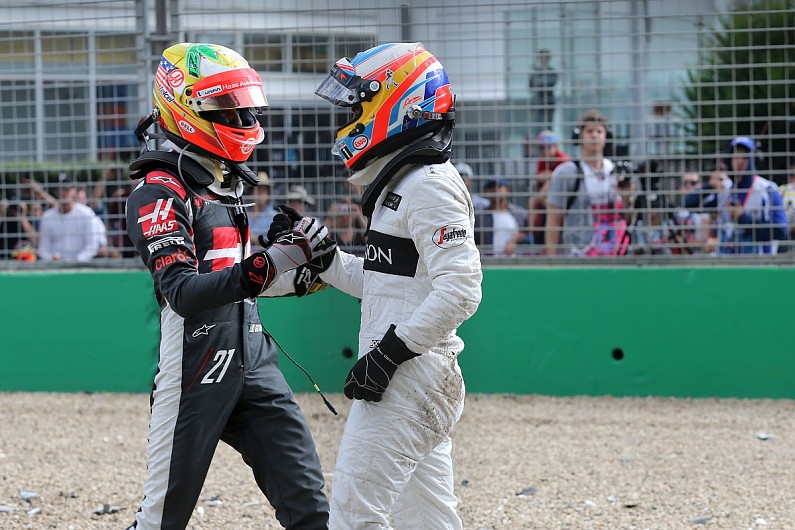 The Australian Grand Prix Formula 1 stewards have concluded that no blame should be apportioned in Fernando Alonso and Esteban Gutierrez's enormous crash.
Alonso's McLaren rolled through the Turn 3 gravel trap in Melbourne after clipping the rear of the Haas under braking. Both drivers were unhurt.
The stewards announced that the incident would be investigated after the race, but after talking to both drivers and teams and examining video evidence decided no penalties were necessary.
A statement said: "The stewards examined the evidence and conclude that no driver was wholly or predominately to blame."

Alonso didn't know where he'd landed in crash
Both drivers had described the crash as a racing incident and said their primary concern was for each other's wellbeing afterwards.
Alonso dismissed suggestions that Gutierrez triggered it by changing line unexpectedly or braking early.
"If he did, it's because he tried to brake for his own racing line and I need to anticipate that as well," Alonso said.
"But you are so focused on the slipstream, you only see a rear wing. You don't have any more vision of the track.
Button: Alonso crash no case against cockpit halo
"I took the slipstream in quite an extreme way and tried to overtake at the last moment.
"Probably I braked a little bit too late. It's a combination of things.
"We are both OK, that's the most important thing."