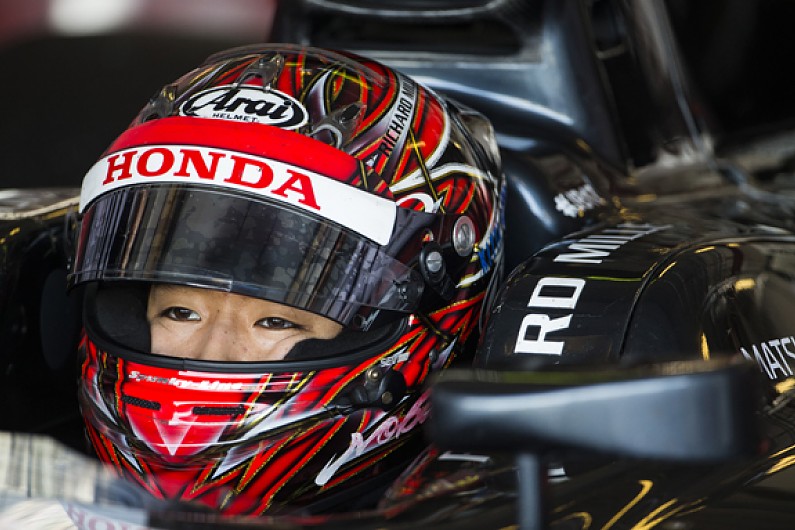 Honda protege and GP2 racer Nobuharu Matsushita has joined the McLaren Formula 1 team as a test and development driver.
The 22-year-old won a race on his way to ninth in GP2 last year with ART Grand Prix, alongside champion Stoffel Vandoorne, and will stay with the outfit in 2016.
He joins Vandoorne in McLaren's line-up to support race drivers Jenson Button and Fernando Alonso, focusing on what the team outlines as "simulator support and engineering work".
"This season I am ecstatic to be joining the McLaren-Honda F1 team as a test and development driver," Matsushita, who won the 2014 Japanese Formula 3 title, said.
"To step into the world of Formula 1 fulfils a boyhood dream, and is a huge step forward in my career.
"I will do the utmost to help the race team on the track, by gathering data to feed back into the development and set-up of the car through simulator work.
"As a GP2 Series driver, my sole focus for 2016 is to win the championship.
"I believe that I have the best package around me to succeed and reach my ultimate goal of becoming a Formula 1 driver."