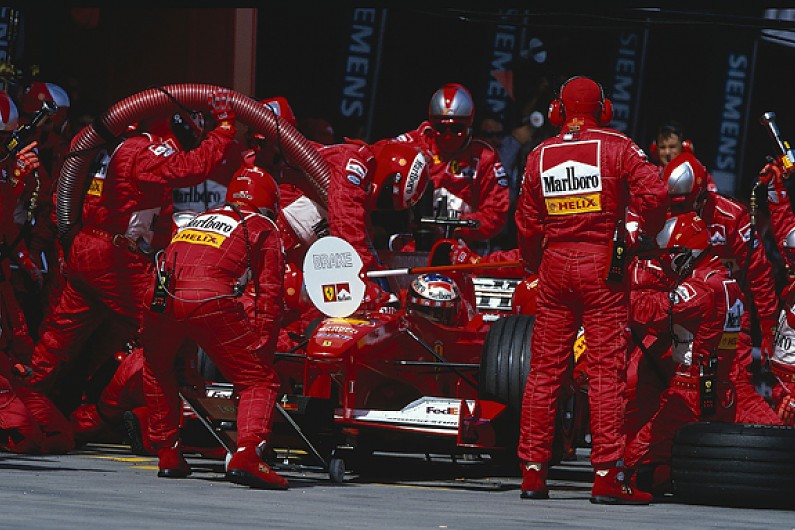 Formula 1 grands prix could feature refuelling again in 2017, with the plan to be discussed further next week.
Refuelling's return was mooted in May, when F1's Strategy Group announced plans for a series of measures to improve the show in 2017.
While the move had the support of drivers, the plan was quashed by teams and subsequently dropped.
However, speaking at Autosport International, FIA president Jean Todt confirmed it is now back on the agenda, with the topic to be discussed during a two-day meeting in Geneva next week.
"Yes, it is true," Todt said when asked about refuelling's potential return in 2017.
"If you have some doubt about something, and personally and honestly I have a doubt, talking with the working group meeting we readdress is it right not to have refuelling?
"You know the reason why it was banned, refuelling? It was the cost of carrying the fuel rig. Now we are in a kind of modern area where we know how it works."
Todt dismissed the notion that refuelling would raise costs, and decide its fate.
"We are talking about 50,000 euros a year," he said.
"If it is good for the show, I'm in favour of reducing the cost but that is not a key point on the global cost of Formula 1."