Sergio Perez will take a seven-place grid penalty for the next Formula 1 race in Brazil, after the FIA found him guilty of reckless driving in the US Grand Prix.
Force India F1 racer Perez collided with the Sauber of Adrian Sutil on the opening lap of Sunday's race at Austin, putting both out of the event and causing a safety car period.
The stewards have slapped Perez with a seven-place grid penalty and two penalty points on his licence for causing the collision.
An FIA statement read: "The driver of car #11 [Perez] could not reasonably have expected to complete the manoeuvre. His collision with car #99 [Sutil] was reckless."
Perez described the incident, in which he also made lighter contact with Kimi Raikkonen's Ferrari, as "unfortunate".
"I made a move on Adrian at Turn 15 when he left the door open, so I went up the inside, then Adrian started to close the door and I had to try and brake later than him," Perez explained.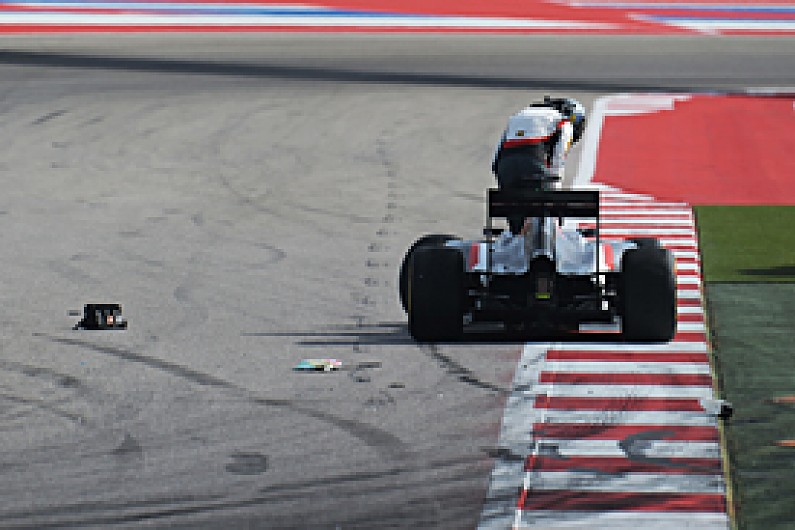 "By doing so I was unable to avoid contact with Kimi, which caused me to make contact with Adrian also.
"I just didn't expect Kimi to be in that position."
Sutil started a season's best ninth for the race, and was frustrated to miss out on a chance of scoring Sauber's first points of the season.
"It was such a shame and so disappointing and so unnecessary," Sutil said.
"We were hoping for a great result today and because of a silly action like this we missed everything.
"It is very disappointing that we missed our biggest chance of points because of this move."