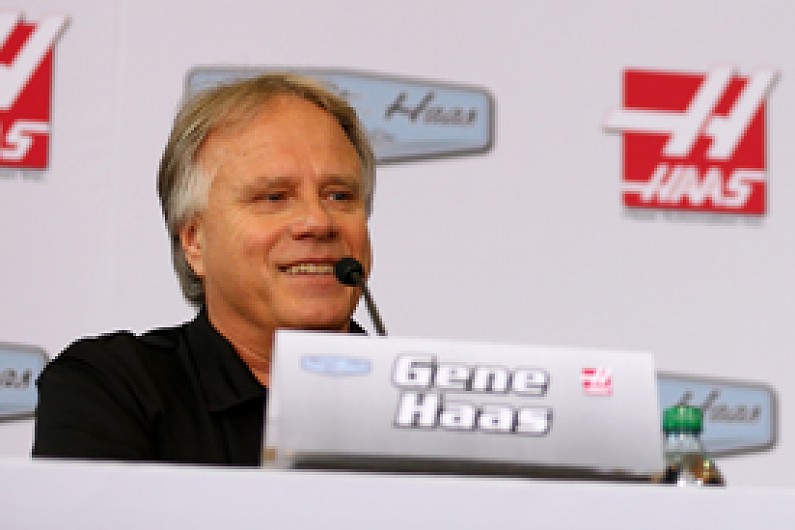 Gene Haas is pressing on with plans to build his own Formula 1 team from a base in America, after dismissing rumours linking him with purchases of Lotus or Caterham.
Having secured an entry for the 2015 season ahead of last month's Chinese GP, the NASCAR team co-owner revealed plans to base his new Haas Formula outfit at his existing Charlotte headquarters in the United States.
There have been suggestions that Haas would be better off purchasing an existing team, rather than building his own from scratch.
Rumours surfaced during the Spanish Grand Prix that Haas planned to visit Lotus at its Enstone base this week, fuelling talk that he could switch strategies and buy an existing F1 squad, rather than build his own from the ground up.
But a spokesman for Haas told AUTOSPORT that Haas had no plans to visit Lotus and had no intention of revising his vision to construct an American-based team.

Can Haas succeed where USF1 failed?
"Gene Haas has no plans to visit the Lotus factory," the spokesman told AUTOSPORT.
"Gene remains committed to building an American-based Formula 1 team and his plans have not changed."
Haas has also been linked to a purchase of Caterham.
The Leafield-based team's owner Tony Fernandes made clear at the start of the season that he would likely walk away from F1 if the team did not deliver a significant step forward in competitiveness this year.
AUTOSPORT understands that discussions have taken place with various parties about a sale, but no deal has yet been completed.