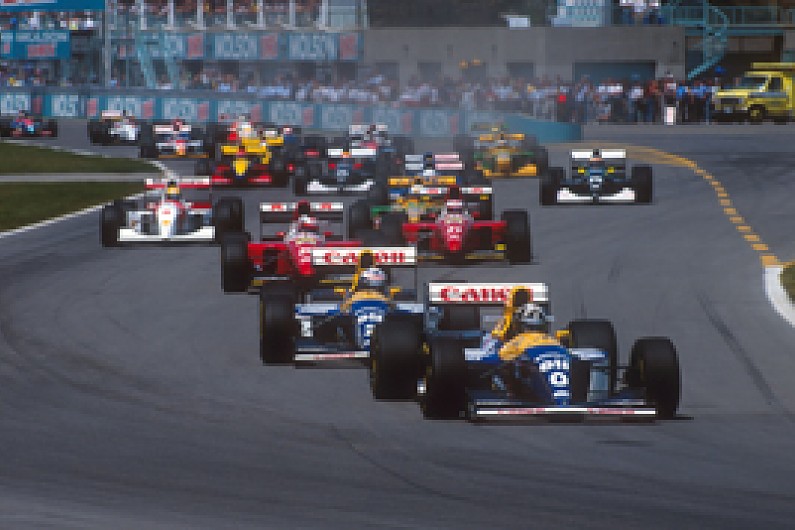 Formula 1 teams are considering lifting the ban on active suspension as part of a move to control costs, AUTOSPORT has learned.
With F1's Strategy Group having decided against a cost cap, it is instead looking at alternative ways to keep spending under control.

Formula 1's unfair revenue sharing

And one of the proposals being evaluated is to allow active suspension back in F1 for the first time since 1993 (pictured).

The belief is that the electronic technology would actually be more cost effective for teams in terms of achieving the optimum car set-up than the current complicated mechanical-only systems.

The move is being considered for 2017, and could come in at the same time as a switch to 18-inch tyre rims.
AUTOSPORT understands that a number of other short and long-term proposals are being evaluated by the Strategy Group for implementation over the next few years.
They include efforts to simplify parts of the car where there is currently vast expense, including in the fuel system, crash structures, the front wing design, inter-connected front and rear suspension, and brake ducts.
There could also be tweaks to the GP weekend curfew hours and further reductions on staff numbers allowed at races.