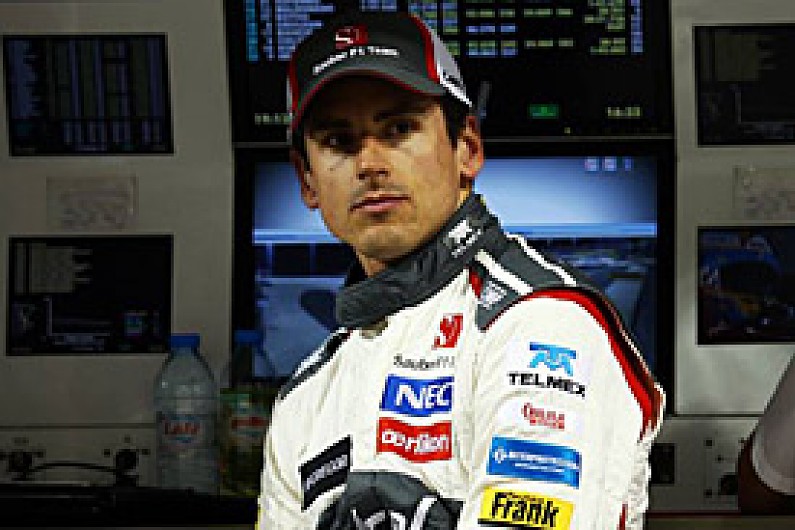 Adrian Sutil will start from the back of the Bahrain Grand Prix grid after being hit with a penalty for impeding Romain Grosjean during Formula 1 qualifying.
Lotus driver Grosjean was coming up to the Sauber when Sutil moved to the right and forced the Frenchman to brake in order to avoid contact.
Race stewards said Sutil had "forced car 8 off the track between turns 13 and 14 in an unsafe manner" and imposed a five-place grid penalty.
Sutil, who had qualified in 18th position, will now start from the back of the grid.
The Sauber driver was also awarded two penalty points for the incident.
The incident happened during Grosjean's out-lap and it did not affect the Frenchman's qualifying performance.
"I was trying to get a clean lap and it was just a qualifying scenario. It probably looked quite close on television but it wasn't," said Grosjean.
When asked if Sutil had apologised, he said: "That's OK, it's qualifying."