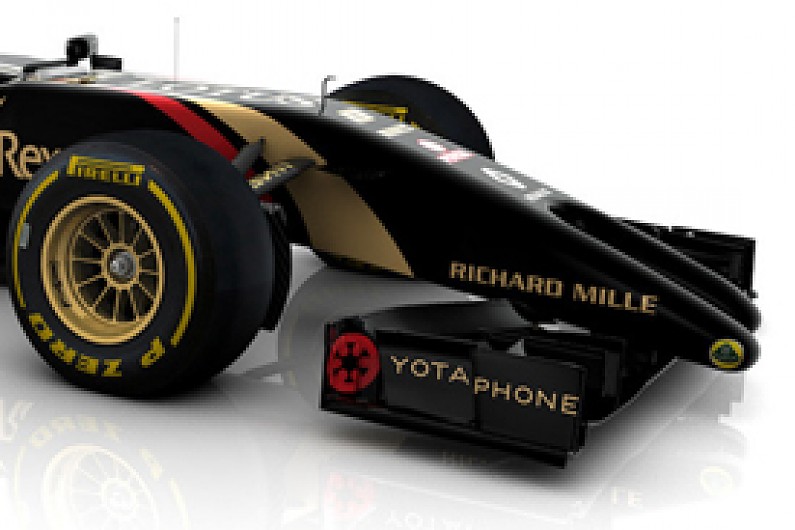 Lotus Formula 1 team owner Genii Capital has agreed to sell a stake in the squad to new Russian backer Yota Devices Company, AUTOSPORT can reveal.
The Enstone-based outfit announced a sponsorship deal with YotaPhone last week, with its logos featuring on images of the new E22 that were released.
But as well as using its brand to enhance the profile of its mobile phone company, Yota Devices has bought a minority shareholding in Lotus too.
It is not clear how big the stake is, but sources have suggested that it is around 10 per cent.

Analysis: Lotus's twin-tusk nose explained
Although Lotus would not confirm the buy-in, a spokesman for Yota Devices revealed that the tie-up with the team included an investment plan.
"It is not a sponsorship, we have bought a stake," Kirill Lubnin told AUTOSPORT.
"It is also important to underline that it was not our company which made the deal but our owners."
Lubnin said that the aim of the partnership was to make use of F1 technologies in its own business activities.
"The target is simple - Formula 1 has a very strong engineering component with a lot of innovative technologies," he added.
"So we would like to see what is possible to borrow from F1 to the IT-industry."
Genii was previously the 100 per cent owner of Lotus, but it did sell a two per cent stake to investor Andrew Ruhan at the start of last year.
Ruhan is now co-chairman of the team and works alongside new team principal Gerard Lopez, the founding partner of Genii.
Aleksander Kabanovksy is editor-in-chief of AUTOSPORT's Russian site www.autosport.com.ru