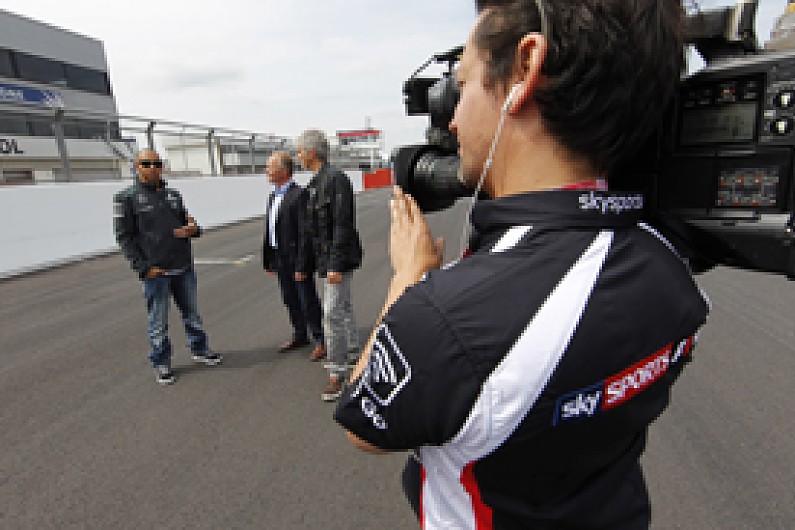 UK Formula 1 television broadcasters Sky Sports F1 and the BBC have announced their coverage split for the 2014 season.
Under the shared deal that began in 2012, Sky shows the whole F1 season live on its dedicated channel, while the BBC broadcasts live from nine grands prix with highlights packages for the remainder.
Sky has exclusive live rights to the season-opener in Australia on March 16, but the BBC's live coverage commences one round earlier than in 2013 as it begins with Malaysia two weeks later.
The BBC's selections also include the inaugural Russian Grand Prix on October 12, as well as the season finale in Abu Dhabi.
Neither broadcaster has announced any changes to their presenter line-ups for 2014.
2014 UK F1 TV coverage:

Date          GP             Sky   BBC
March 16      Australia      Live  Highlights
March 30      Malaysia       Live  Live
April 6       Bahrain        Live  Highlights
April 20      China          Live  Highlights
May 11        Spain          Live  Live
May 25        Monaco         Live  Highlights
June 8        Canada         Live  Live
June 22       Austria        Live  Highlights
July 6        Great Britain  Live  Live
July 20       Germany        Live  Highlights
July 27       Hungary        Live  Highlights
August 24     Belgium        Live  Live
September 7   Italy          Live  Live
September 21  Singapore      Live  Highlights
October 5     Japan          Live  Live
October 12    Russia         Live  Live
November 2    USA            Live  Highlights
November 9    Brazil         Live  Highlights
November 16   Abu Dhabi      Live  Live