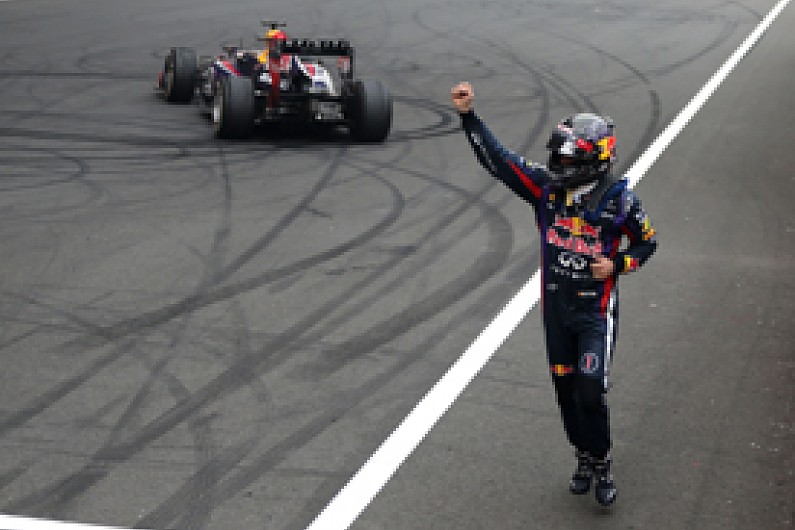 Sebastian Vettel has been summoned by the FIA to explain why he celebrated in front of fans at the Indian Grand Prix rather than taking his car straight to parc ferme.
The German's victory at the Buddh circuit was enough for him to clinch his fourth consecutive Formula 1 title.
Clearly emotional over his success, he elected not to head to the pits and instead performed some donuts with his Red Bull car on the main start-finish straight.
With his actions being a breach of the regulations, Vettel and a member of the Red Bull team were asked to explain - although it is highly unlikely he will face any sanction.
Red Bull boss Christian Horner said he would be extremely disappointed if there was anything more than a talking to handed out.
"I would think he will probably get his knuckles rapped for it," said Horner. "I would be disappointed if he did [get punished] because to win a world championship and to show a bit of exuberance in front of a crowd like that, it is great for Formula 1.
"It is great for the show - and it will be a great pity to see that kind of thing subdued or penalised. But hopefully that won't happen."