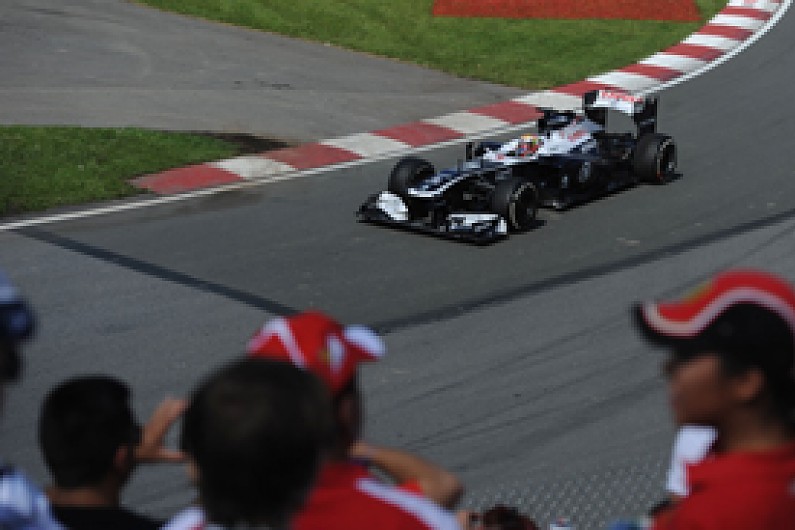 Pastor Maldonado believes his drive-through penalty for colliding with Adrian Sutil during the Canadian Grand Prix was undeserved.
The Williams driver hit the back of the Force India under braking for the Turn 10 hairpin during the early stages of the race.
He expressed his mystification regarding the matter and suggests it was unfair that he was penalised. Both cars sustained minor damage but did not need to pit for repairs.
"I locked up in my braking point," said Maldonado. "I think the [penalty] decision was wrong because he didn't lose a position, but I lost a place.
"It was not a mistake. It was normal racing contact - I didn't push him off the track or whatever."
Asked if he felt the stewards had been harder on him because of his reputation for incidents, Maldonado replied: "I don't know. It's difficult to say."
Sutil said the incident had little bearing on his race.
"He missed his braking point and damaged my rear," said the German. "I lost a little bit of downforce at the rear. It was a bit difficult under braking but I gained top speed, so I still had a decent pace."