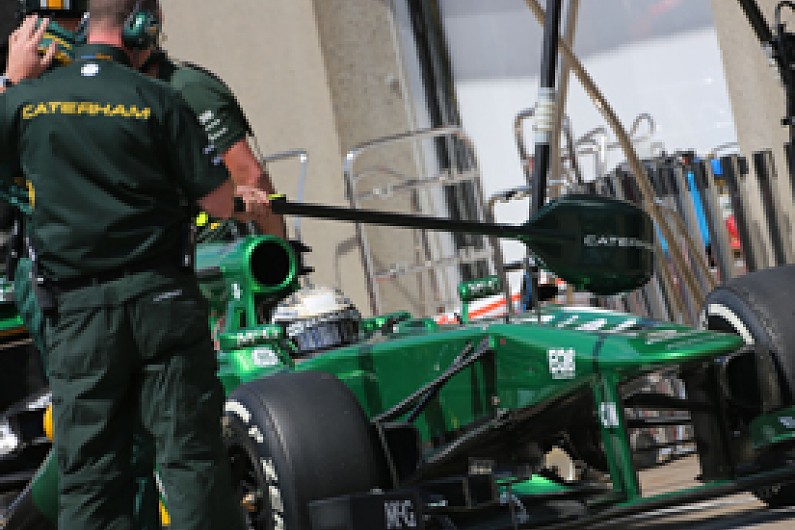 Giedo van der Garde has been given a five-place grid penalty for the British Grand Prix for an incident with Nico Hulkenberg in Canada.
Caterham driver van der Garde had already received a drive-through penalty during the Montreal race for turning in on Mark Webber's Red Bull as the Australian lapped him.
He then got involved in another incident while being lapped by Hulkenberg's Sauber.
The two cars made contact going into the final chicane, causing damage that would put both out.
The stewards said van der Garde's punishment for both for the clash and for impeding Hulkenberg through the lap.
"Car #21 [van der Garde] was given blue flags for a full lap," said the officials' statement. "Car #11 [Hulkenberg] had to use DRS and full KERS in order to overtake a lapped car."
The Caterham team was also fined €2000 for personnel crossing the pitlane as Daniel Ricciardo's Toro Rosso was coming in.