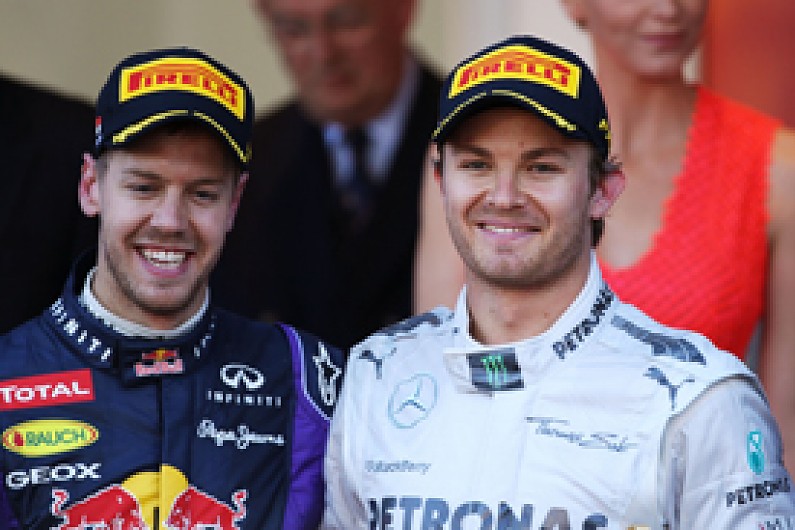 Sebastian Vettel is satisfied with his second place from the Monaco Grand Prix, the German conceding that Nico Rosberg and Mercedes controlled the race.
Vettel started third, before jumping Lewis Hamilton during a mid-race safety car period to take second place.
But he was powerless to take the fight to Rosberg, something Vettel says was down to track position.
"[Mercedes] did what worked best for them," said Vettel.
"It was clear what they were doing after couple of laps after start - they were going slow and trying to make a one-stop happen. Fair play, they were in the lead, and it is very tricky to pass.
"Every time I tried to get close, they reacted. They could afford to go slow and they had the pace to pick it up again.
"In that regard not the most exciting race, and there were still a lot of laps looking after tyres. It was not straightforward today, and happy with the result."
Vettel also admitted he and Red Bull team-mate Mark Webber were lucky to finish in front of Hamilton.
"We were lucky on strategy point of view," he added. "The team did a great job to get past Lewis. Lewis was all over Mark behind me, so I think we can be happy with the result."