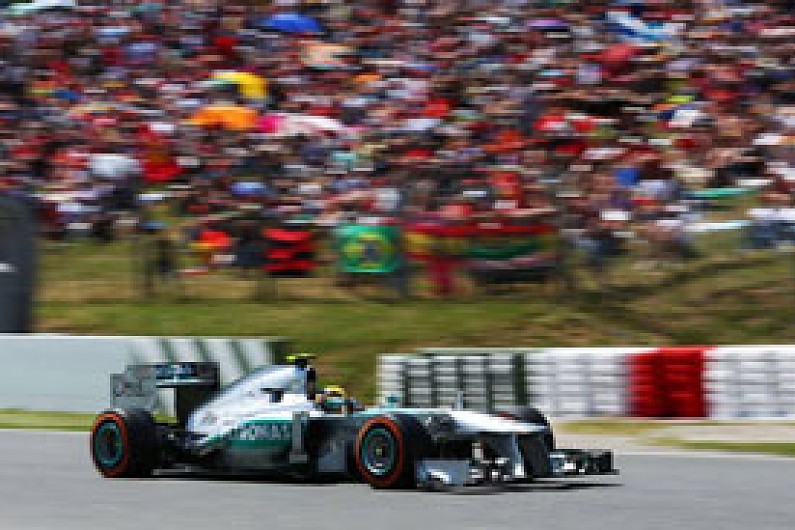 Mercedes' board members are fully behind the team despite its early season tyre struggles, says motorsport boss Toto Wolff.
The German car manufacturer has impressed with its qualifying form so far this year - securing three pole positions - but difficulties managing its tyres have resulted in it slipping down the order in races.
Both drivers and team admit they do not have an answer as to why they suffer so much in the races compared to their rivals, but Wolff is adamant that the situation is not putting it under more pressure from the company's senior figures.
Although Daimler boss Dr. Dieter Zetsche saw first-hand his cars slump from the front row in Spain, Wolff says that senior management is aware of how tough F1 is - and that they will be happy as long as the team is working on the problems.
"We had the CEO here this weekend, and these guys are engineers - so they understand what is going on," explained Wolff.
"Having them at the races is not only a very good motivation for the team, but it is good that they see there is huge complexity in the problem.
"When you watch things on television, you always think you can do better. It's like being at a football stadium as a manager - it is always easier when you are far away.
"They [the board members] want to see that there is a proactive approach to this, and that we are reacting."