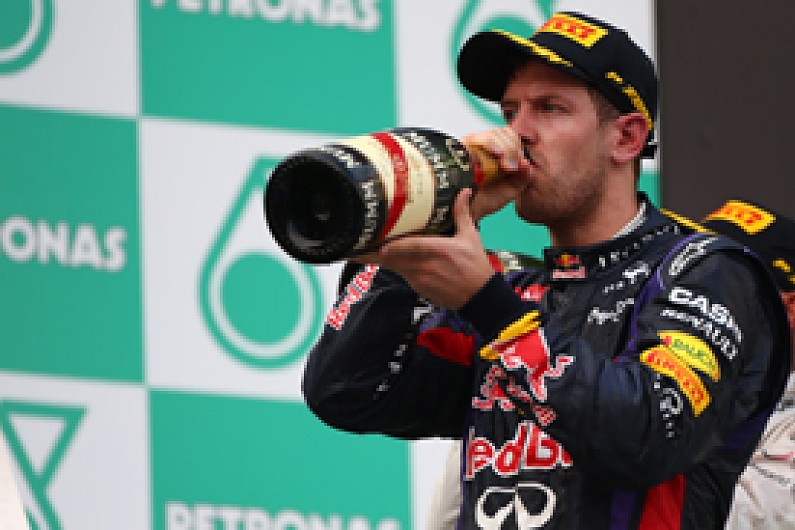 Sebastian Vettel has apologised for beating Red Bull team-mate Mark Webber to win the Malaysian Grand Prix against team orders.
Webber had led much of the race and came out of the pits after his final stop just ahead of a challenging Vettel.
Despite Red Bull asking its drivers to hold station and to turn the engines down and look after the tyres, Vettel continued to attack.
After running very close to the pitwall as he challenged Webber, Vettel made it by to secure his first victory of 2013.
Webber made his displeasure obvious after the race and Vettel has now apologised.
"At end I felt I had strong pace and on a new set of medium tyres I had a bit more speed and it was a close fight, but I did a big mistake today," said the triple champion.
"We should have stayed in the positions we were in. I didn't ignore it [the order] on purpose but I messed up in that situation.
"I took the lead from Mark, which I can see now he is upset about, but I want to be honest and stick to truth, and apologise.
"I took quite a lot of risk to pass him and I should have behaved better.
"It doesn't help his feelings right now. Apologies to Mark and now result is there, but all I can say is that I didn't do it deliberately."
AUTOSPORT Malaysian GP coverage:

FP1 FP2 FP3 Qualifying Race Gallery Live commentary Official quotes