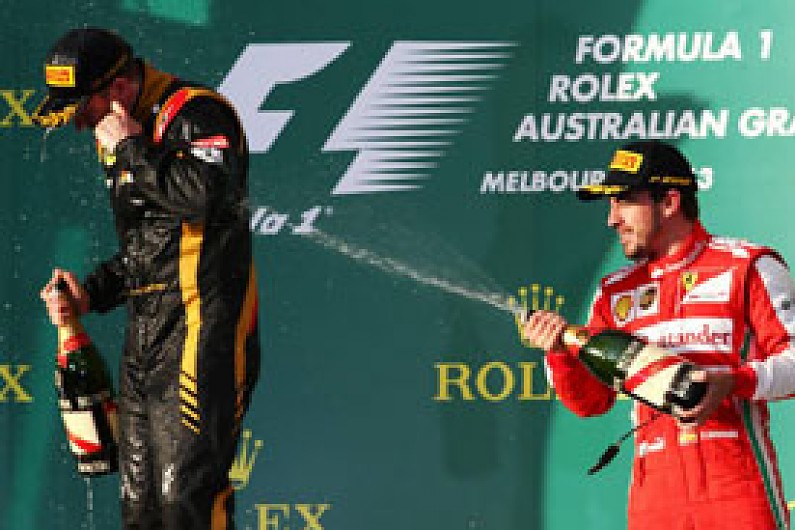 Ferrari is capable of everything that Lotus achieved in the Australian Grand Prix, reckons Fernando Alonso.
Lotus driver Kimi Raikkonen won the Melbourne event having matched Red Bull and Ferrari's pace and achieved better tyre mileage.
Alonso said Lotus's performance did not unnerve him at all as he is sure the 2013 Ferrari is equally good.
"I think the pace of the Lotus was very good, but nothing that we could not do," he said in the Sepang paddock.
"They had a very clean race, with no traffic and a very good strategy but the pace was nothing out of reach.
"Here we can fight a little bit closer."
Although Alonso finished second in Australia and was delighted with Ferrari's improvement over 2012, he believes this weekend's Malaysian GP will be a better indicator of progress than Melbourne's quirky Albert Park track.
"We have a more or less competitive car, in Australia everything worked quite fine for us," said Alonso.
"But it is true that Australia's circuit is a very strange and very unusual circuit.
"[Sepang] is for us a little bit of a confirmation. We need to confirm the car is performing well after some positive feelings in winter and some positive feelings in Australia.
"This is a very real test for us and again a podium will be a very good target to achieve."