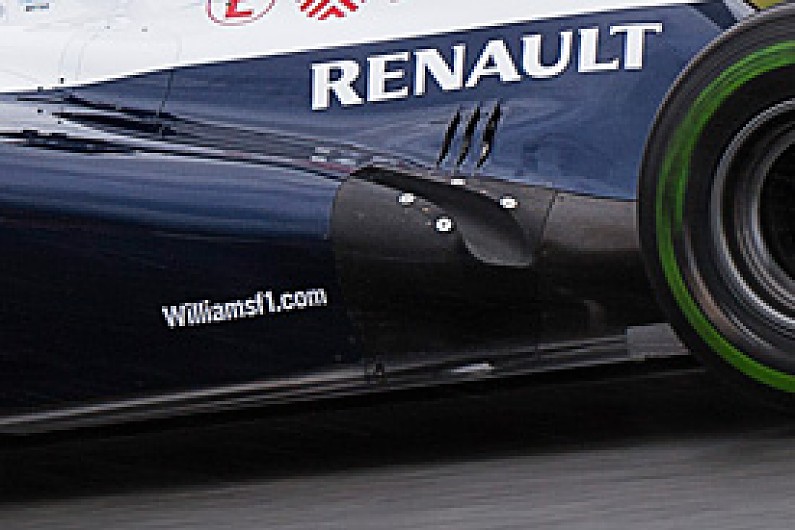 Williams has opted to abandon the controversial exhaust vane that featured on its launch car, following the FIA's ruling that it felt the design was illegal.
The FW35 had appeared at last week's Barcelona test with a two-part vane inside the Coanda tunnel, which was designed to help channel exhaust gases down to the crucial floor area of the car.
Although Williams was adamant that it felt its concept was allowed by the regulations, an inspection by the FIA of its car - as well as the Caterham that originally had a single flap at the exhaust - ruled differently.
Williams said it would evaluate the situation after last week's Barcelona test before deciding what to do for the first race.
A decision has subsequently been made to abandon the idea, with the Williams running without the vane during Thursday's opening day of testing.
When asked by AUTOSPORT about whether or not the change would be permanent, Williams chief race engineer Xevi Pujolar said: "Yeah, we have made some modifications and now it is finished. We have changed it and that is it."
AUTOSPORT special testing coverage: