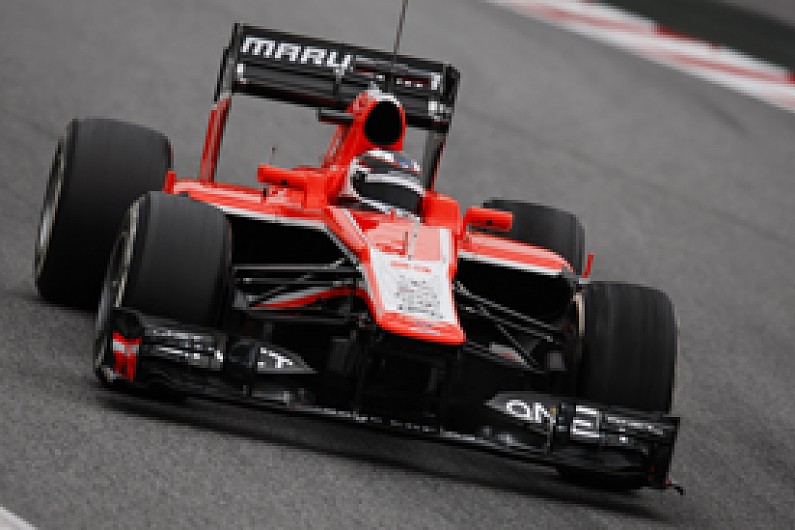 Marussia has confirmed that it is on the lookout for a new engine partner for next year, after revealing that it expects Cosworth to pull out of Formula 1 at the end of 2013.
The Banbury-based outfit is the only Cosworth representative on the grid, and there had been questions about whether or not its Northamptonshire-based engine partner would prepare a power unit for the new 2014 regulations.
Speaking at the FOTA Fans' Forum in Barcelona on Wednesday night, Marussia sporting director Graeme Lowdon said he believed that Cosworth would not be building a V6 turbo.
"My understanding is that Cosworth won't be making a 2014 engine," said Lowdon.
"Obviously I don't work for Cosworth, but that is my understanding. The three suppliers will be Mercedes, Renault and Ferrari."
Marussia is not the only team that faces an uncertain engine future, with a number of teams - including Sauber and Force India - not yet confirming who their engine partners will be.
Toro Rosso is expected to switch to Renault, even though earlier this week the French car manufacturer's engine chief Jean-Michel Jalinier mooted a reduction in its customer list.
"To me, five should be really a max and, if we go back from four to three, I will be happy," he said.
"We were very comfortable with three [teams] in terms of assistance and doing our job properly."