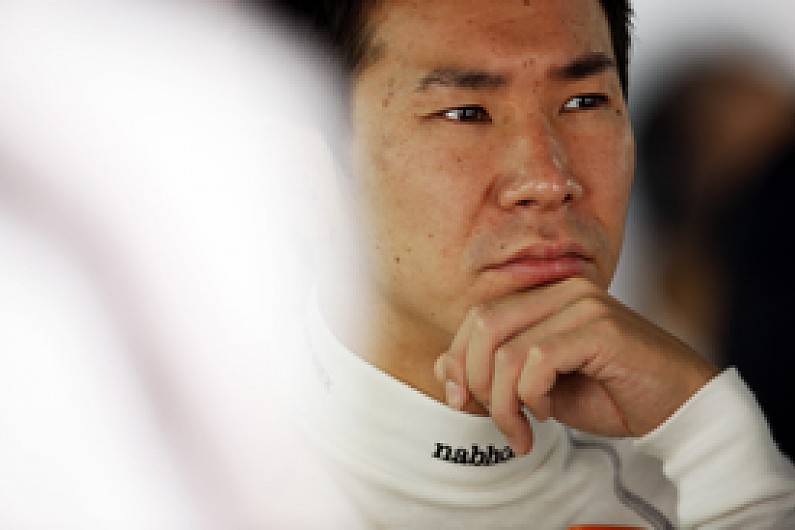 Kamui Kobayashi has conceded his chances of landing a seat in Formula 1 for next season are over.
The Japanese driver had been pushing hard to secure the funding that would have landed him a drive at one of the teams that still has vacancies.
He had set up a website to help raise funding from fans, as well as making progress with more traditional sponsorship avenues.
But despite raising almost 8 million euros, Kobayashi wrote on his website on Monday night that it was not enough to earn him a drive for 2013, and his focus was now on making a return in 2014.
"I was in the position to bring a budget of 8 million Euro at least," wrote Kobayashi about the big support he had received from fans.
"If you could imagine the time I had, it was [an] overwhelming reaction and it shows there still is a great potential from Japanese companies.
"Unfortunately, the time was still short and I am not able to secure the seat with [a] competitive F1 team for 2013.
"I have to admit that it is very sad and [I] feel sorry for fans and Japanese companies who supported me. But I am still confident to make it happen in 2014."
Kobayashi said the money that had been raised would be saved for his 2014 efforts, and made it clear that he was not interested in racing in any category other than F1.
"I start to look [at] what is the best option for 2013 and also 2014," he said. "My main priority is to secure the competitive F1 seat in 2014. I have no interests to race any other categories.
"I will make an announcement as soon as I make a decision for 2013."
2013 Formula 1 line-up so far:

Red Bull     Sebastian Vettel  Mark Webber
Ferrari      Fernando Alonso   Felipe Massa
McLaren      Jenson Button     Sergio Perez
Lotus        Kimi Raikkonen    Romain Grosjean
Mercedes     Lewis Hamilton    Nico Rosberg
Sauber       Nico Hulkenberg   Esteban Gutierrez
Force India  Paul di Resta     seat still available
Williams     Pastor Maldonado  Valtteri Bottas
Toro Rosso   Daniel Ricciardo  Jean-Eric Vergne
Caterham     Charles Pic       seat still available
Marussia     Timo Glock        Max Chilton