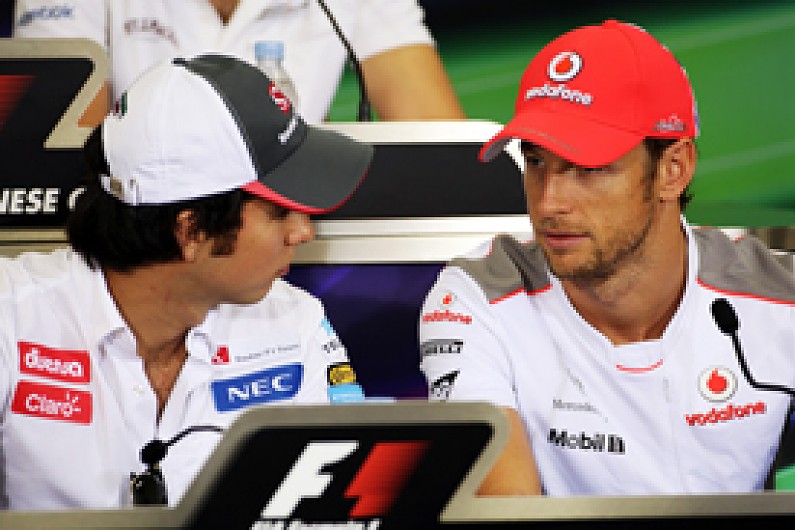 Jenson Button believes Sergio Perez is ready to cope with the extra pressure he will be under when he starts driving for McLaren next year.
Perez is joining the British team to replace Lewis Hamilton, who is moving to Mercedes after six seasons at McLaren.
Mexican Perez has been in Formula 1 for just two seasons, but has said he is already aiming to win the title next year.
Button admits driving for a team like McLaren will inevitably bring added pressure for Perez, who has been with Sauber since 2011, but he feels that dealing with that will come naturally to the Mexican.
"I think there is more pressure, but you're not afraid of the pressure because this is what you think you're very good at doing," said Button.
"When you're good at something and you think you're good at something, you don't feel that pressure is much at a competitive organisation and a team like McLaren.
"So there is more pressure, but I don't think he's going to feel it."
Button reckons too much was made of the fact the Perez did not score any points after announcing his McLaren deal, but the Briton believes his future team-mate is ready to perform well.
"I think there's been a lot of pressure on Checo, especially with all the stuff that's been said in the media," Button added.
"We've just got to let him do his thing. He's going to have an important winter and we'll see what he can do next year. But I think he's proved that he has good speed and has a good understanding of a race car."