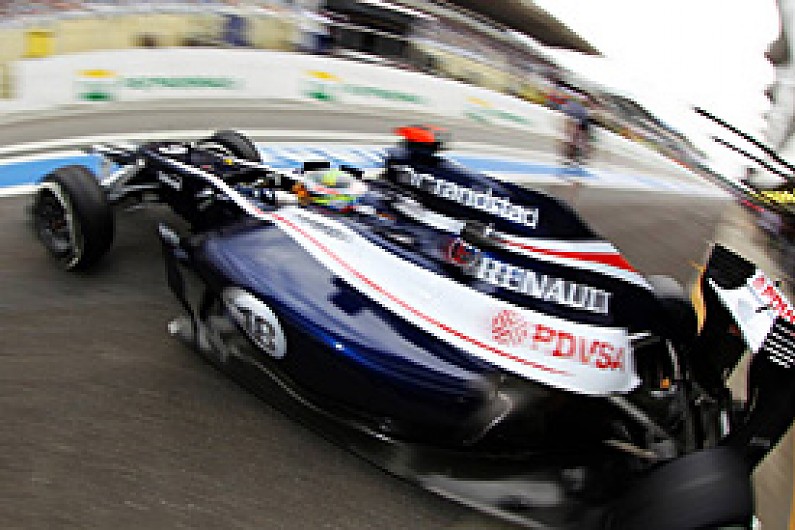 Pastor Maldonado will be moved 10 places down the Brazilian Grand Prix grid after incurring a reprimand for missing the weighbridge in the second part of qualifying.
Because the reprimand for the incident was Maldonado's third of the year, he was given a grid demotion on this occasion.
The Williams driver had qualified sixth prior to the punishment, so will drop to 16th.
Maldonado's demotion has an impact on the Formula 1 title battle as it will elevate championship contender Fernando Alonso from eighth to seventh on the grid.
Maldonado's previous warnings were for blocking Heikki Kovalainen in Chinese GP qualifying and colliding with Sergio Perez in the British GP.
He was also given grid demotions for driving incidents in Monaco, where he tangled with Perez in practice, Belgium, where he was adjudged to have blocked Nico Hulkenberg in qualifying, and Italy, where he was given a 10-place penalty for jumping the start and then hitting Timo Glock at Spa.