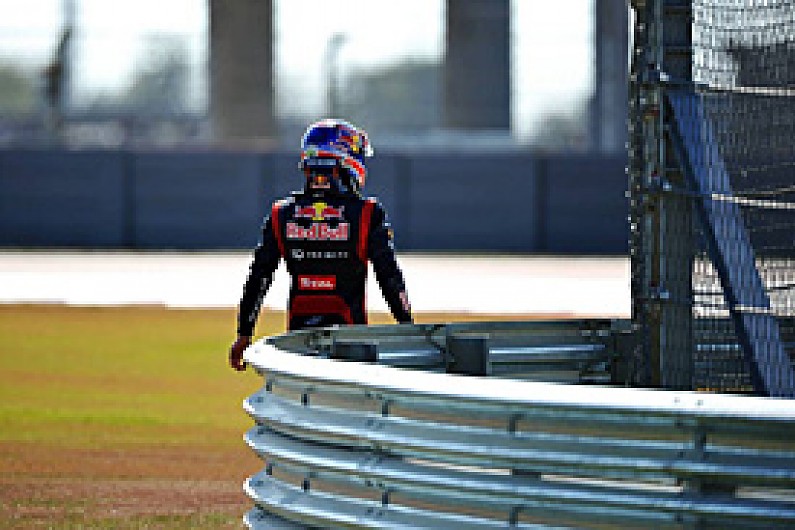 Red Bull has admitted that the latest alternator failure suffered by the team is a 'worry' ahead of the season finale in Brazil.
Mark Webber retired from third place on lap 17 of the United States Grand Prix with the alternator breakage - the third time the Milton Keynes-squad has been stopped by such a problem in a race this year.
Although engine partner Renault has been trialling new specification alternators in Austin this weekend with its other teams, Red Bull elected to stick with the older versions that had previously proved trouble-free.
While Red Bull and Renault conduct a detailed evaluation of what has gone wrong, Horner said that the situation was far from ideal heading to the season finale in Brazil.
"It is just a worry, full stop," he explained. "Unfortunately it is the third alternator [failure in a race] that we have had, and obviously there have been other failures in other cars. We need to get it back to look in to it.
"I think the new version has raced on other engine cycles [at other teams], so hopefully that is what we will have for Brazil."
Sebastian Vettel retired from the lead of the European Grand Prix in Valencia with an alternator failure, while in Italy he was stopped by repeat issues in Saturday practice and the race.
After that Monza issue, Renault reverted the team back to older specification parts that had proved to be trouble-free while it updated its latest version - which has been tested and raced successfully so far.