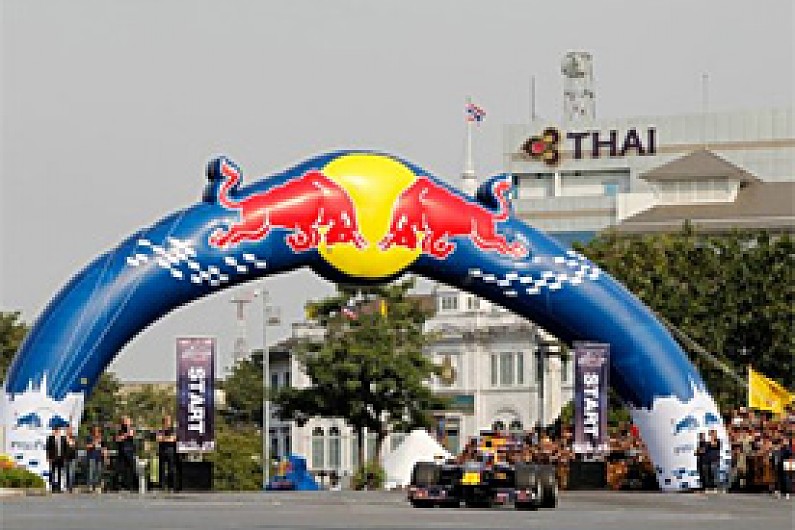 Thailand has moved a step closer hosting its first Formula 1 race after agreeing a deal in principle for a 2014 event.
After speculation earlier this year that the country was serious at bidding for an F1 race, a senior government official has revealed that he and representatives from Red Bull moved forward with their plans after meeting F1 supremo Bernie Ecclestone in Singapore.
Kanokphand Chulakasem, governor of the Sports Authority of Thailand (SAT), said that the provisional plan agreed with Ecclestone was for a night race to be held in Bangkok as early as 2014.
"It will be a city race like in Singapore and Monaco. It will be a night race like the Singapore Grand Prix," he was quoted as saying by the Bangkok Post.
The discussions still have some way to go before becoming official, with Chulakasem stating that a race fee had yet to be agreed.
The Thai government has promised to fund 60 per cent of the total cost of the race, however, with the rest coming from local sponsors like Red Bull and Singha.
Red Bull driver Mark Webber attracted over 100,000 people during a street demo on the streets of Thailand in 2010.