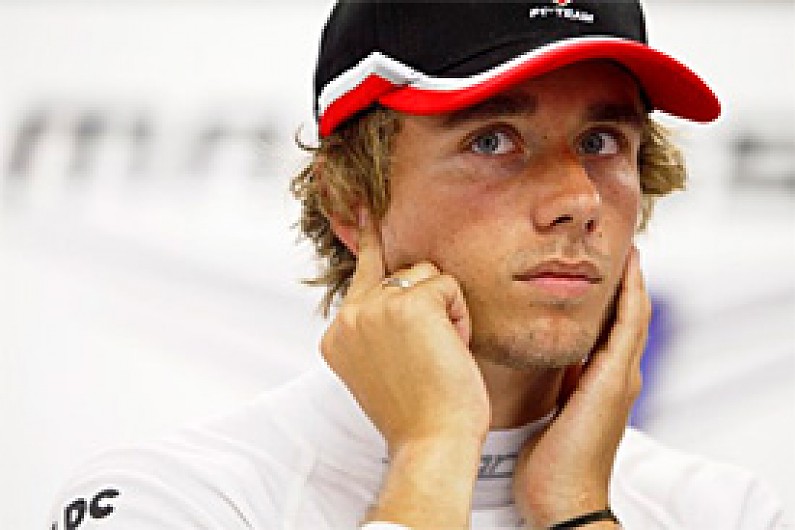 Charles Pic has been handed a 20-second time penalty for the Singapore Grand Prix, plus must serve one day's Community Service for the FIA, for overtaking a car under red flags in final practice.
The Marussia driver was deemed to have moved past another car after passing four sets of red flags that had been brought out following Vitaly Petrov's accident late in the session.
A statement issued by the FIA race stewards said that it had decided a: "Penalty of 20 seconds to be added to the driver's race time and in addition the driver and his team engineer to perform 1 day's Community Service for FIA Action for Road Safety campaign at the instruction of the FIA President."