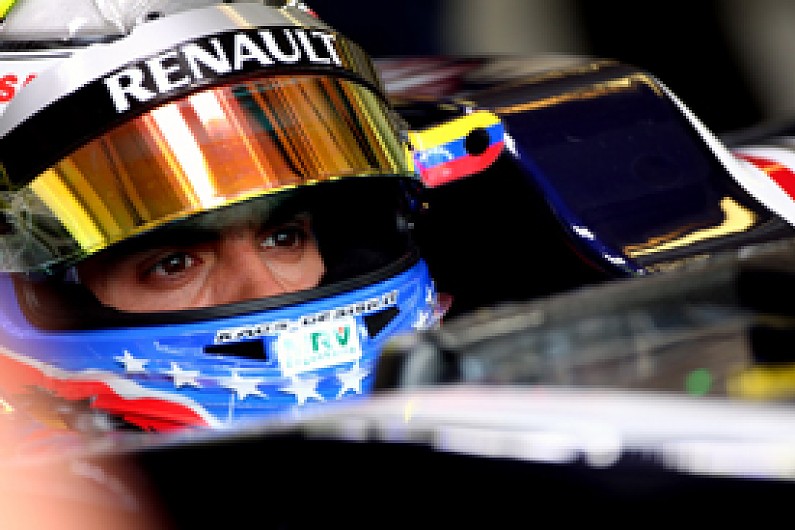 A planned 'hero's homecoming' Formula 1 street demo for Williams driver Pastor Maldonado in the Venezuelan capital Caracas was cut short on Sunday when he spun and damaged the car on only his second lap.
Maldonado, visiting his home country for the first time since becoming Venezuela's first grand prix winner, was due to complete a 12-lap run on the Fuerte Tiunas military parade ground in front of 20,000 fans and numerous political and military VIPs, with team owner Sir Frank Williams and shareholder Toto Wolff also present.
But Maldonado was caught out by the extremely bumpy surface of the show ground and spun his Williams FW33, damaging its suspension on the roadside kerbing.
The run had been planned as the highlight of a day of national sporting celebration, during which Venezuela's top sportsmen, including Olympic gold-medal winning fencer Ruben Limardo and IndyCar racer EJ Viso, were paraded before the assembled crowd.
However, fellow PDVSA-backed driver Rodolfo Gonzalez saved the situation by performing an eight-lap demonstration run in his GP2 car.
A violent electrical storm shortly after Gonzalez completed his demo ended thoughts of repairing Maldonado's car to resume running.