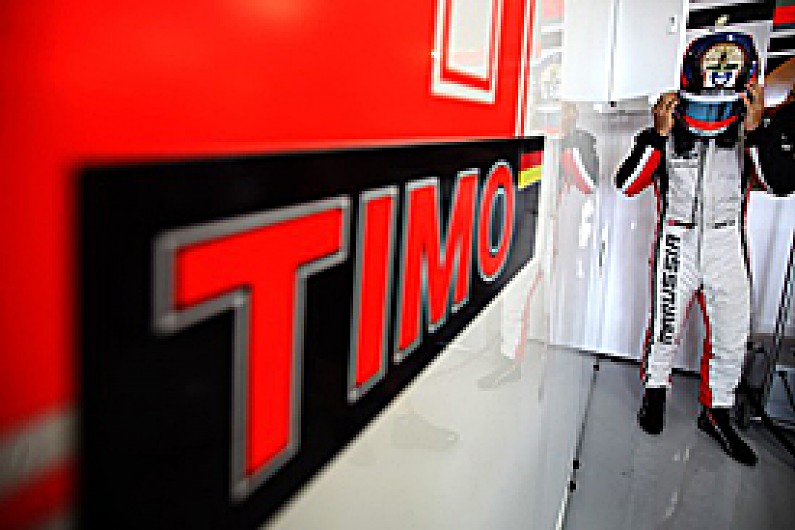 Timo Glock will not take part in the European Grand Prix, after doctors advised him that he should rest further to help him recover from his illness.
The German has suffered from an intestinal infection over the Valencia weekend, and that forced him to skip qualifying on Saturday so he could try and get his fitness back for the race.
However, following further medical examinations the Marussia driver has been told that he needs to rest more - which means he will not take up his final slot on the grid.
A statement issued by his team said: "Further to the medical problem which prevented Timo Glock from participating in yesterday's qualifying session for the European Grand Prix in Valencia, the Marussia F1 team can confirm that Timo is unable to compete in today's race.
"Timo received medical guidance yesterday afternoon and his symptoms suggest that he is suffering from an intestinal infection. He has been advised that it would be unwise for him to race given the severity of the complaint and that he should focus instead on recuperating.
"Timo spent the evening resting at his hotel in Valencia and is in good spirits. He will return home later today."