Regardless of how Robert Kubica fares on his Formula 1 return with Williams in 2019, he will likely always be regarded as a world champion who should have been but never was.
With most drivers, you have to caveat such a statement. In particular, there's the question of how they would stand up mentally to the intensity of a season-long fight for supremacy, for many great 'talents' have crumbled under such pressure. It takes a special mindset to thrive consistently in elite sport, and that can only be tested in battle.
But in the case of Kubica, we can now say definitively that he would have been world champion. That's assuming he would have made it into a title-worthy car, which is a likely given he was destined to move to Ferrari in 2012.
Why so sure? Simply because of the nature of his return. If he can come back to compete at the top level from the dark years of surgery, slow and painful recovery and the apparent loss of his dream, then standing up to an F1 title fight would have been no problem.
It's easy to talk about returns from injury as if they are all equal. But there are many different types of injury and the challenge of recovery also varies dramatically. It's too easy to underestimate what happened to Kubica and the ongoing effects he will carry for the rest of his life, and consequently not recognise just what it's taken to get this far.
The details of his accident are horrific. After sliding into a barrier on a right-hand turn during the Ronde di Andora rally in February 2011, the left side of his Skoda Fabia ran along it, pushing one length of it back and exposing the leading edge of the next segment. This pierced the engine compartment and went into the car, inflicting serious injuries on Kubica.
The details don't make pleasant reading: a sub-amputation of the right forearm, a double fracture of the radius and ulna, a compound fracture of the right elbow and shoulder, a new fracture of the right humerus (previously broken in a road crash in 2003), multiple-fragmented fractures to the right shinbone and fibula, cut tendon in the right knee.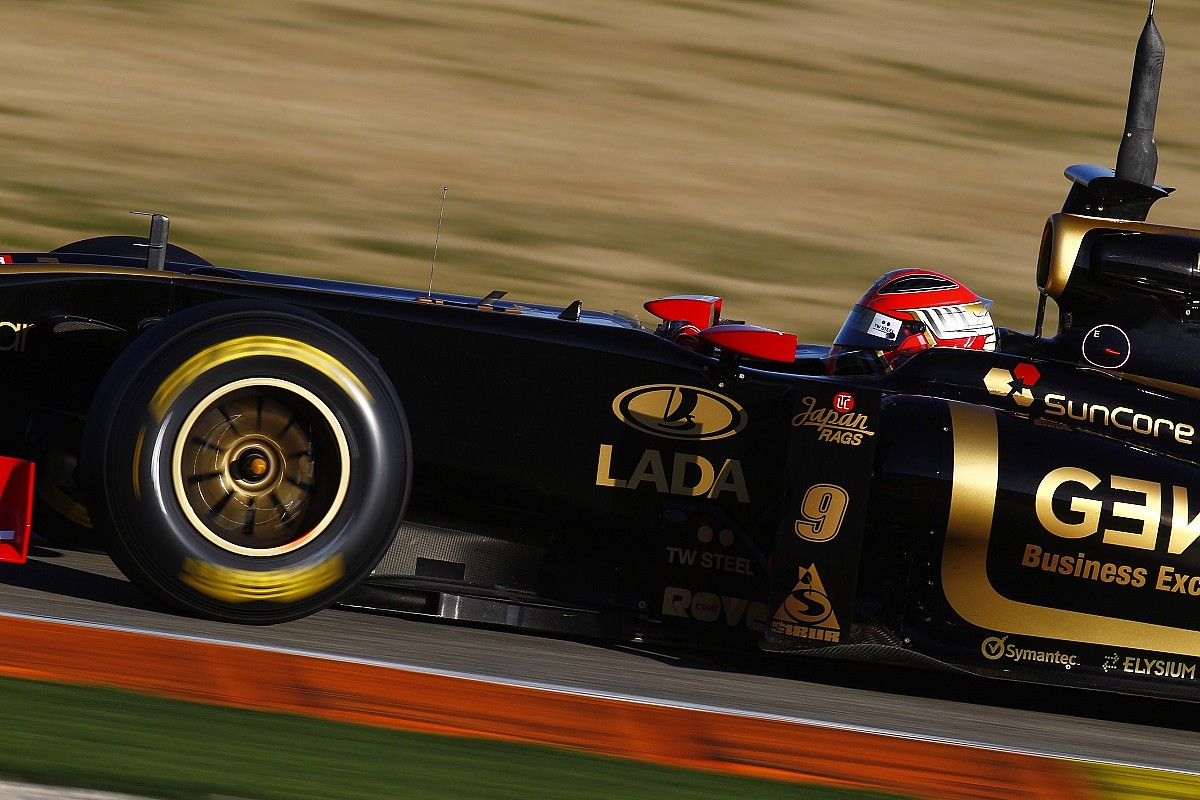 By all accounts it led to significant blood loss at the scene as it took over an hour to get to him and extract him from the Skoda. A sub-amputation refers to an injury in which outright amputation is a possible outcome and says much about the nature of the damage he suffered from the barrier penetrating the car.
The possibility of amputating the hand was quickly ruled out after a seven-hour operation - starting that afternoon - focused on reattaching the blood supply to the hand. But that was just the start of a long process of repair and rehabilitation.
"The patient arrived here presenting an extremely complex trauma, with lesions at several levels," said hand specialist Dr Igor Rossello, who assisted in the surgery. "Our first priority was to keep the limb alive, and this is a goal we have reached. The hand is warm, vascularised and is not swollen.
"The second part of the operation was reconstructing the anatomy of the limb, since the tendons were completely severed. Then we moved on to padding the nerve lesions and we managed to recuperate the two main nerves of the hand, which were severed too."
Kubica achieved the remarkable feat of getting an outing for the factory Citroen team at the end of his first full year in rallying
What Kubica suffered were life-changing injuries, meaning he has had to readapt to life as a left-hander, with his right arm restricted in function. As he puts it, he now drives a car "70% left-handed", although as he has pointed out there are many other aspects of day-to-day life that have had a greater impact on him.
There is no need to rake over the full details of his recovery, but it's important to understand just how serious the starting point was and the resulting damage to the right hand and arm. Repeated surgeries and a long, slow recovery inevitably take a toll and yet throughout all that Kubica has retained an indefatigable determination to compete.
You wouldn't blame him for never wanting to see another rally car after his accident, but what happened next proves his fortitude. On September 9 2012, 19 months after the crash, Kubica returned to competition in the Ronde Gomitolo di Lana rally. He won, of course, and even though it was a minor event it was a significant landmark moment. It started what he called the 'more active phase' of his recovery.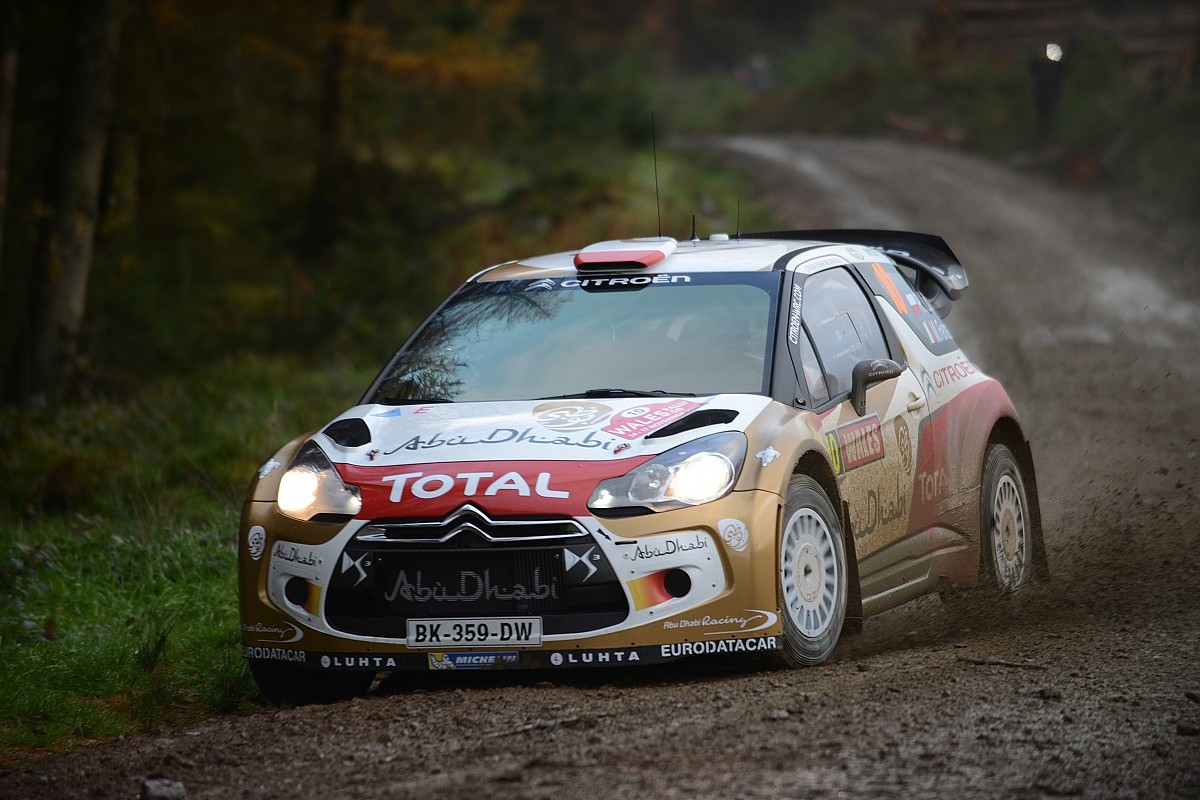 He went on to contest a full season of the World Rally Championship in 2013, winning the WRC2 category before embarking on two full seasons in the top class. What's more, he achieved the remarkable feat of getting an outing for the factory Citroen team at the end of his first full year in rallying (albeit resulting in him rolling a couple of times on Rally GB).
He showed serious pace, but inevitably the very specialised skills of rallying, which he had to learn on the fly, meant his results weren't as good as they would have been were he a purebred rally driver. But you can say exactly the same thing about Kimi Raikkonen. So it's understandable that, having running out of backing after the 2016 Monte Carlo Rally, Kubica set his sights on a return to circuit racing.
This was no easy matter. In 2014, Autosport had the chance to spend an afternoon with Kubica in Tuscany as part of a magazine cover feature, during which he spoke revealingly about the effect that potentially visiting a race meeting, or even driving on track out of competition, had on him.
"Last year I was competing in a German rally and tested on Friday, but there was a DTM race at the Nurburgring and I had a plan to go to the paddock to see the race," said Kubica. "I even called Toto [Wolff, Mercedes boss], to ask if I could come.
"On the Sunday morning, I left Trier and I started feeling 'I should go, I should not go'. Every time I had driven before - I had tested a few GT cars on circuits - I enjoyed it but in the evening after driving it was painful.
"Memories were coming back and it was not a nice time. I didn't want this, I wanted to keep my mind busy, try to feel well and have fun. Driving on a circuit gave me fun, but gave me a strange feeling in my stomach.
"I went to the Nurburgring, but half an hour before, or even less, when I started driving around the area and saw the restaurants, memories came back and I texted Toto and asked to meet at his hotel. It was next to the circuit and I was stuck in traffic around the circuit and there was AutoGP starting very early. When I heard the sound as I met Toto in the hotel for breakfast then came back to Trier, I suddenly got a feeling that I didn't like."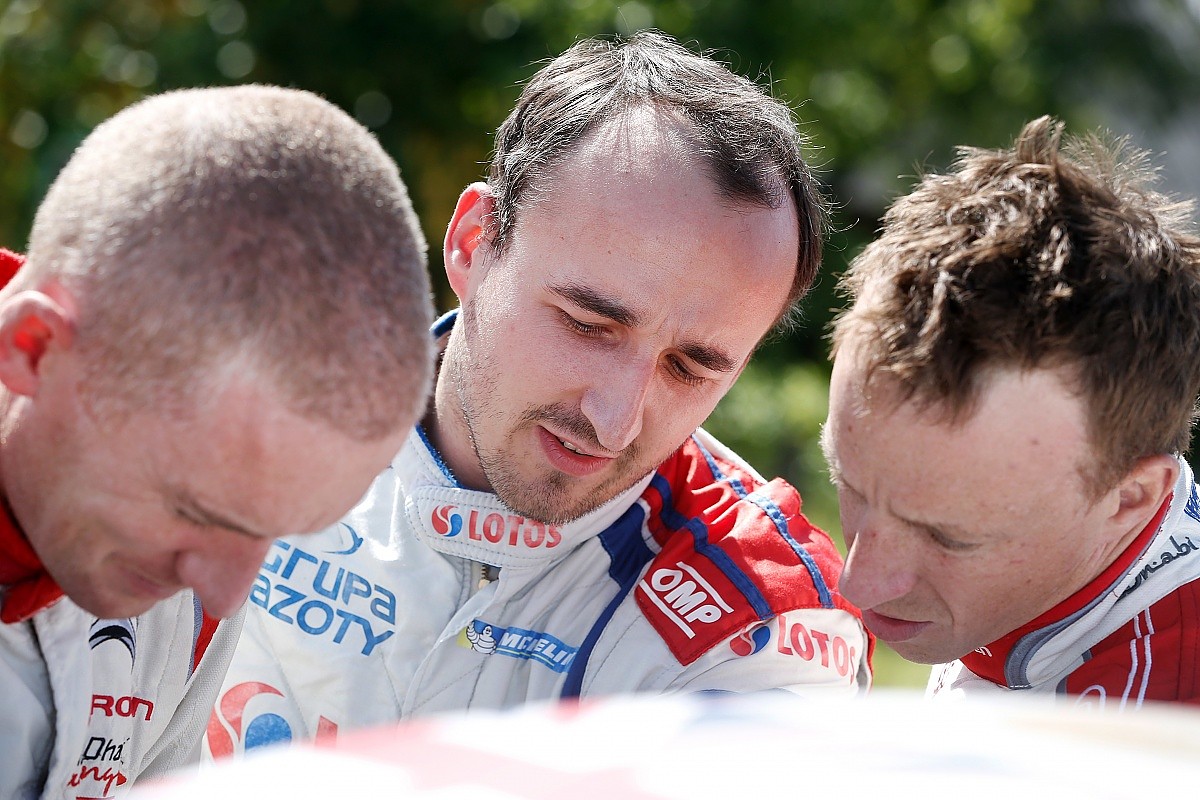 This hints at just how big an impact the situation had on Kubica. He knew how good he was, that he was a driver who should have been fighting for world titles with old rivals Nico Rosberg and Lewis Hamilton, but even the most distant exposure to racing had a clear impact on him mentally.
Who knows how deeply he was effected by a combination of that, the pain of recovery and the struggle to find somewhere to direct his energies? After all, Kubica, more than most drivers, lives and breathes motorsport.
Whatever happens, even to compete and do a solid job at this level is a remarkable achievement. To do more than that will be very difficult
After that interview in 2014, it seemed clear any chance of him racing an F1 car again had vanished. But there was an inkling of hope that with more surgeries and more work it could be possible, for at that time he'd driven the Mercedes simulator and felt confident he could lap a straightforward circuit, but not one requiring excessive steering input owing to the lack of flexibility in his right arm. Many would have given up and accepted their lot rather than putting themselves through what would be needed to race in F1 again.
Simulator work turned into a racing return, finally, in March 2016, contesting the Mugello 12 Hours. He'd already turned down an offer to race for Mercedes in the DTM in '13, but at this point the germ of an idea that an F1 return might be possible was growing.
Last year, Renault offered him the chance to test and things accelerated from there, but after getting to the brink of the 2017 Williams drive, he missed out at the last minute thanks to Sergey Sirotkin's performance in the Abu Dhabi test - combined, of course, with SMP backing. Another setback.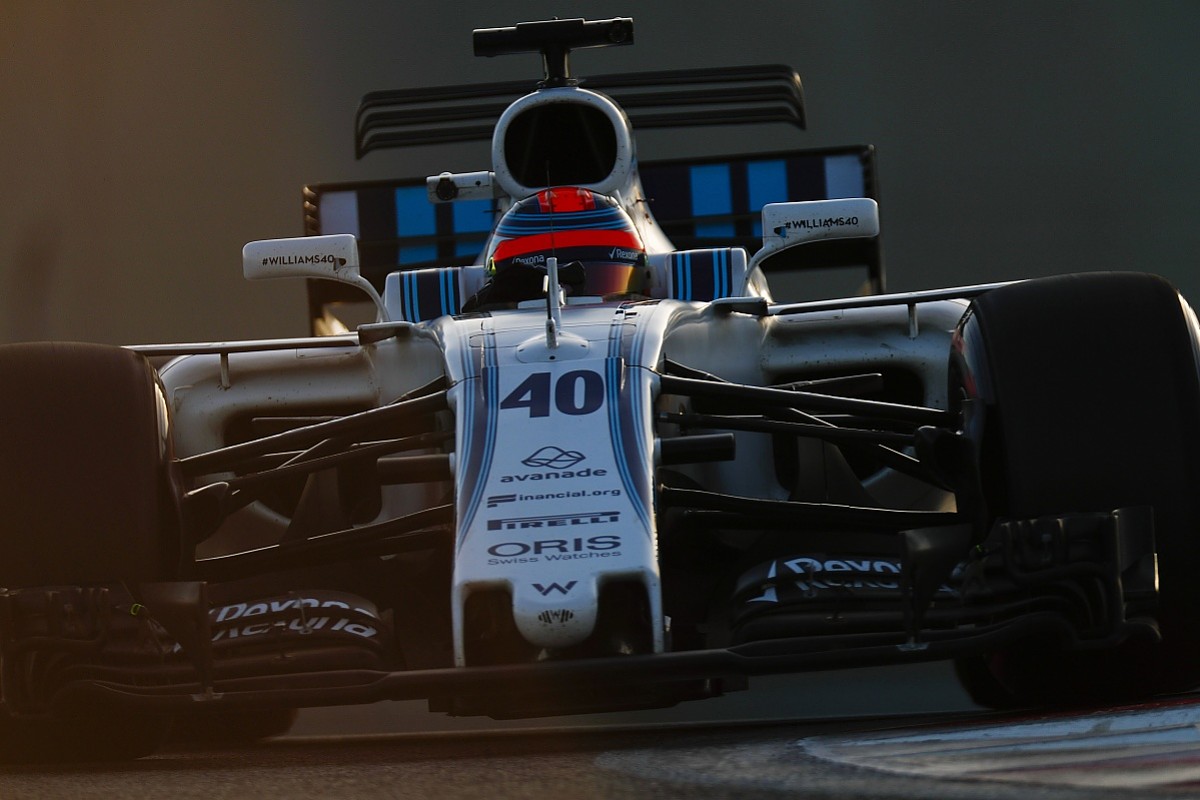 A season spent as Williams test driver, during which he played an active role in the team, seemed to be as good as it would get. A couple of months ago, a race seat appeared to be desperately unlikely and a move to Ferrari as simulator driver was on the cards, but then things changed, a budget reckoned to be around €12million was raised and he was in. So, after all that work, missing out a year earlier, he still had the determination to raise a substantial sum of money.
Over a period of seven years, Kubica has watched his career be savagely ripped away from him, had to go through the pain, discomfort and psychological stress of multiple surgeries, changed the way he lives his life and still go through what a rookie might do to get into F1. Time and time again, he's faced the choice to accept his lot or to take the tougher road - and every time he's gone the hard way. A Williams drive is his reward for phenomenal persistence.
Now Kubica is back, he can only be judged on his performance. He's shown time and time again that he can drive a Formula 1 car very well, at a decent pace - so set aside any doubts about that. But this is elite sport, and in this company you can be very good indeed but still look average. This is exactly the challenge that motivates a character like him.
While his incredible recovery and rehabilitation is an important part of Kubica's story, we now have to park that and judge him on his own merits. But what we can be sure of is the same grit and determination that should have made him world champion and that has allowed him to make this unlikeliest of comebacks will be a big advantage.
Whatever happens, even to compete and do a solid job at this level is a remarkable achievement. To do more than that will be very difficult.
But this is Robert Kubica - a man capable of doing the impossible.