In a world of noise around the growth of motorsport eSports, one idea has been shouted loudly: that the hyper-realistic video games on offer can replace karting as the grassroots entry point into the sport.
Without a doubt, eSports is a much cheaper undertaking than karting, but such a move would also threaten to resign motorsport gaming to a niche curiosity.
The overwhelming enthusiasm for eSports means that those who are embedded in the world of motorsport are missing a key factor: its influence and success is minuscule compared to industry-heavyweight sports such as football and basketball.
Last weekend, the FIFA eWorld Cup and its $250,000 prize were won by Mosaad Aldossary after 20 million contestants battled for the chance to play in front of a live audience.
Away from sports games, you would be hard pressed to find a newspaper that has not run a story spreading further fear about Fortnite addiction with the game's multi-million pool of online players at any given time. But Fortnite has also put together prizes of around $100million for a series of eSports tournaments in 2018 and '19, and by the end of that two-year period the wider eSports industry is expected to be worth £1billion. The crucial investment by real-world major sponsors and an increasingly young audience makes for a potent mix.
And those are incredible results that need to be observed by motorsport and Formula 1 owner Liberty Media as it embraces its own eSports platform through Codemasters' official F1 video game. With eSports clearly an area that primarily interests the younger fans, this is a U-turn from Bernie Ecclestone's insistence that pesky kids that don't buy Rolex watches were of little interest to him - much in the way social media was an anathema to him and is now being wholeheartedly embraced by his successors.
That turnaround is a potentially powerful realisation for motorsport, inevitably led by F1. Can it now harness a video game in the same way the EA Sports FIFA series aided football? The clearest demonstration of that game's power is how it pushed itself into the American sporting landscape closer.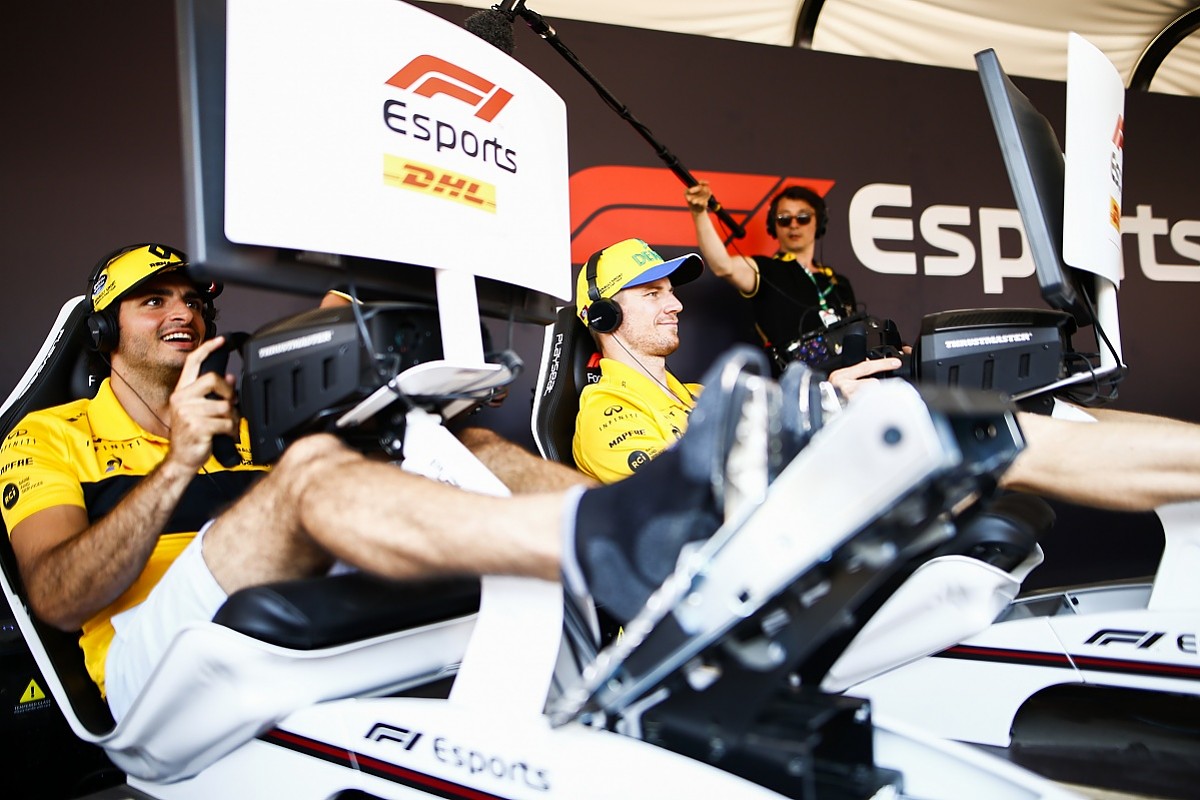 The thriving Major League Soccer series can attribute a chunk of its success to the FIFA game, thanks to a generation of gamers learning the Premier League inside-out through the virtual world and eventually turning to America's domestic league. The influence is profound, with 50% of American FIFA players becoming interested in real-life football and 34% becoming dedicated fans according to ESPN.
That's a dream scenario for motorsport. But with what promises to be the best F1 game yet in F1 2018 and a golden age for motorsport simulation games such as Project Cars, Assetto Corsa, Dakar 18 and the DiRT Rally series, the full spectrum of motorsport has never been better represented in the virtual world. As such, it's no surprise leading motorsport video game publishers believe the genre is about to make a breakthrough.
"It's really on the cusp [of mainstream eSports] right now," says Lee Mather, game director of the F1 video game series. "The final thing to push it over is going to be getting the big sponsors on board, and if you look already now, you've got DHL sponsoring our eSports series. That's a Formula 1 title sponsor coming in to sponsor the eSports.
"Motorsport is really on the cusp of mainstream eSports right now - the final thing to push it over is going to be getting big sponsors on board" Lee Mather
"It was really cool last year to see the fact that Brendon [Leigh] got invited to do the Race of Champions. Incredible, a once in a lifetime experience that we'd remove limbs for! Look at what McLaren had with Rudy van Buren, he was out at Goodwood driving the M23D up the hill. Those are things that as a gamer, when I was younger, never even entered your brain.
"Now you're sat there, playing your game and think 'I can turn this into a career'. Not only a career, but a career some would die for - it's amazing."
Mather has perfectly encapsulated the conundrum facing motorsport eSports. The success in taking gamers into the real world of motorsport previously peaked with the Nissan-backed GT Academy, most famously Jann Mardenborough's attempt to climb the F1 ladder. McLaren's World's Fastest Gamer has now led to van Buren becoming one of the team's simulator drivers.
But so far, motorsport eSports has focused on the idea of gaming replacing the first steps of karting or as a tool for drivers and sim racers in their downtime.
While that is a virtue that needs to continue, through the likes of McLaren's Shadow Project initiative, motorsport is in danger of overlooking its chance to popularise racing games for a wider audience. In essence, giving existing motorsport fans the chance to turn gaming into a career isn't necessarily going to attract new fans.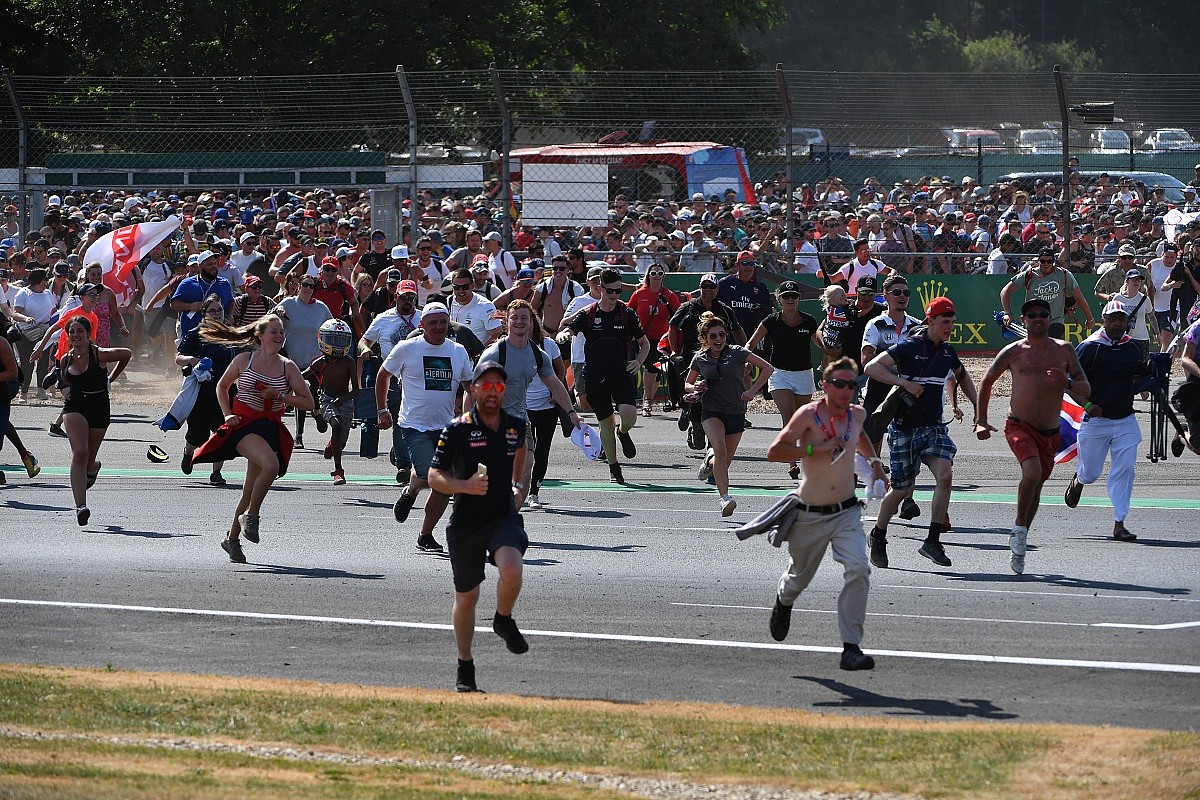 That's not a token, pie in the sky thought either. Consider that MSA chairman Dave Richards has repeatedly stated the need for motorsport to appeal at a grassroots level, the idea of luring people into watching real world motorsport after dabbling in it virtually could be key.
That's a factor that Darren Cox, formerly the key player behind Nissan's LMP1 project, has realised through his increasing association with motorsport eSports and his IDEAS+CARS virtual racing team.
"If you look at it, gamers enjoy playing things like Gran Turismo or Forza, more than they do F1, because they love driving a Mercedes or a Nissan GT-R," he says. "They like driving those road cars. It's not just about getting drivers who are very good at this, because that's a small amount.
"There's probably 100 gamers taking F1 eSports seriously. That's not where we're going to win through. Where we're going to win through is converting players, even those playing casually on their mobile phones, to watch more motorsport. It's a convergence.
"The ideal scenario is I'm playing on a promoted game which is linked to Le Mans and there's a flash on my screen while I'm playing the game that says 'Le Mans starts in 30 seconds'. I click out of my game and I watch the live first three minutes of the race, that grabs my attention and I become an endurance racing fan."
While sim racing fans will likely turn their noses up at the idea of PlayStation's Gran Turismo and Xbox's Forza Motorsport leading the charge to win new fans, their ability to make motorsport more accessible has already been noticed.
It went under the radar in both the football and motorsport media, but eight-time Ligue 1 champion AS Monaco has opened up its own eSports team and built its presence around Gran Turismo.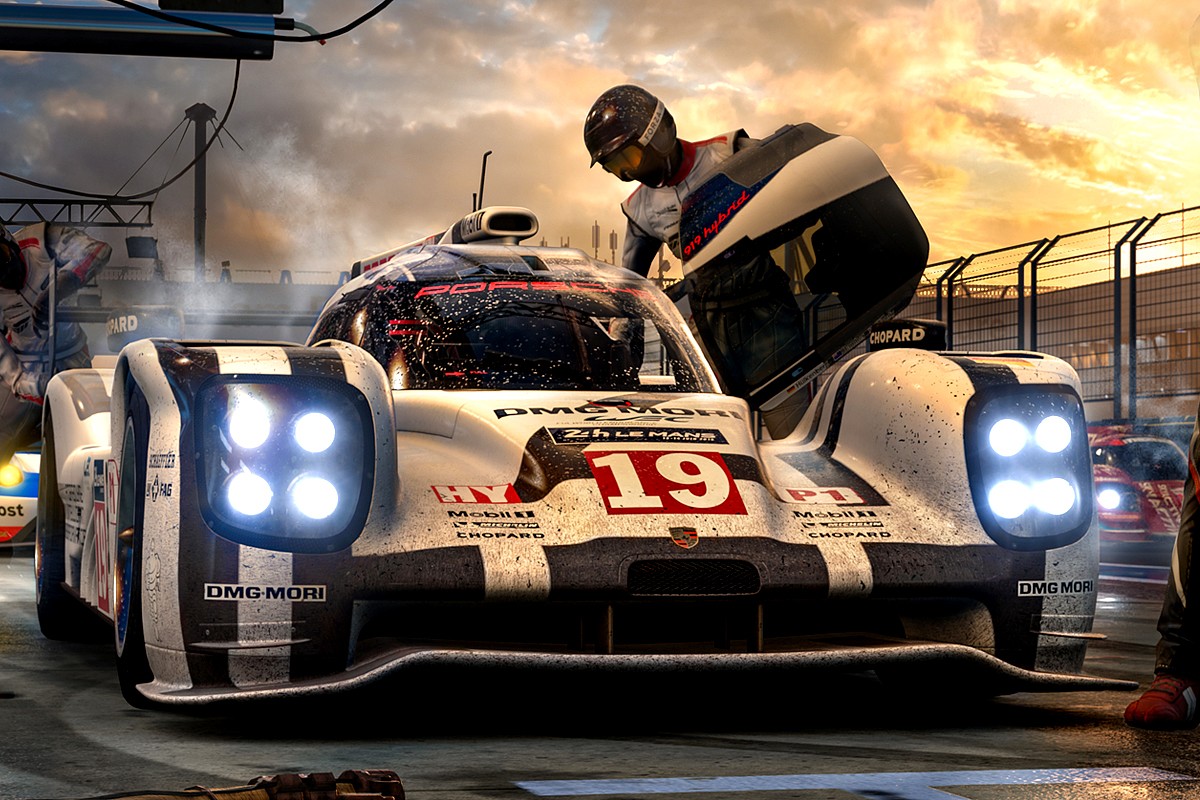 "We would like to be close to our young fans," explained Monaco's head of digital Jean-Philippe Dubois, when asked why the club considers motorsport to be essential to its eSports plan.
"Our fan base is composed of many millennials. It's a good way for us to propose things other than just football games. It's a way to make the club known to people who are not interested in football but who like video games. We consider that sim racing is in the DNA of Monaco. Racing is part of the history of our principality."
Dubois also made a point of stressing that a successful eSports contender must be "spectacular visually and comprehensible to everyone", particularly in a competition structure.
Motorsport already has an answer in the virtual world, but primarily on mobile phones and tablets
That's exactly why Rocket League - think flying air hockey with cars - and Fortnite, the last man standing shooter, have propelled themselves to success in the last two years and muscled in on gaming dominators such as established shooter franchises Halo and Call of Duty.
Motorsport has an answer in the virtual world, but primarily on mobile phones and tablets. Real Racing 3 and CSR Racing 2 have racked up almost one billion downloads between them.
"There are probably half a million people playing [CSR Racing 2] as we speak," says Cox. "Are they motorsport fans? Absolutely not, they're fans of cars.
"We need to talk to them differently than we do to people playing [hyper-realistic sim] RFactor2, for example. We need to talk about how the Lamborghini GT3 is a very sexy car rather than the BoP of a Lamborghini being not as good as the Aston and that's why it's not winning.
"There's other ways of approaching [non-motorsport fans] and I'm not sure we're doing that as an industry correctly. We're effectively replicating the real world in the virtual world and talking to the same people in both. We need to drag people out of the virtual world and show them how interesting and sexy the real world can be."
One of the areas that hurts motorsport eSports is how convoluted and impenetrable it is from the outside. Like it or not, F1 is instantly recognisable, whereas eSports attempts from series such as the Blancpain GT Series and the World Rally Championship are a niche within a niche.
Yet motorsport eSports maddeningly restricts itself by only broadcasting on the likes of official championship sites and YouTube, when the titan of eSports streaming - Twitch - offers a high-profile and public promotion to its 15 million daily viewers, usually consuming 90-minutes worth of video game competition in one sitting. Why is F1 only showcasing its gaming platform to its existing fans?
The personality appeal surrounding entities such as Fernando Alonso's own eSports team and Jean-Eric Vergne's stake in arguably motorsports most famous virtual squad, Veloce, will only go so far. Those within gaming have realised that the second season of F1's eSports has the key to unlocking more mass market appeal through the support of nine real-life F1 teams.
"In the past, you may not have had a team that was into gaming so they didn't consider it a big thing," says Mather. "Now they see the real benefits and the team gets onto it. The thing that really gained it traction this year is how seriously it's being taken. People would easily have thrown it away in the past as kids and guys sitting in their bedrooms, they play the games for hours, and now they're becoming eSports champion.
"There's so many things that have helped it grow, but it's the coverage and the interest of all the teams as well. The fact teams are entering their own teams in eSports and signing drivers from the Pro Draft is absolutely incredible."
The closest motorsport has so far reached in realising the potential of creating a pure gaming competition that highlighted the promise of eSports while promoting motorsport was the ill-fated Las Vegas eRace by Formula E.
While it made headlines for what was then the largest prize in eSports gaming with $1million for the winner and for pitting virtual drivers against real FE drivers, the event rather fell down. This was due to a series of maddening glitches and sim problems that made a truly professional event look amateur, especially when an appeal was lodged following on the road winner Olli Pahkala getting a penalty because a software bug allowed for near continuous fanboost use.
What could have been a platform to truly put motorsport eSports alongside real world racing, in a way that wasn't attempting to combine the WFG and GT Academy, was lost. But that defeat doesn't have to be permanent.
The concept was correct, but the final obstacle that needs to be overcome is professionalism.
Motorsport eSports has the oddity of having a load of amateur sim racing fanatics who set up incredibly detailed and exciting online series, but lack promotion capabilities. On the flipside, there are now more professional entities such as teams and series that are excited by eSports and have the promotion and marketing know-how but don't have the same understanding of eSports.
"We need to get people to understand the space quickly and not allow those from motor racing who think they know the answer or those community-based guys who think they know what brands want on the professionalism required," says Cox. "It's the vision we need, the future is bright, but there will be a few bumps on the road. There's a long journey to go.
"Motorsport's eSports competition is Fortnite and popular games - our competition isn't each other" Darren Cox
"Nobody knows where it is going but I think we all have to work together on it. That's counter-intuitive to say in F1 where people's own objectives get in the way of the collective good. On this one, our competition is Fortnite and popular games - our competition isn't each other."
The golden age of motorsport gaming has a chance to make the sport one of the biggest players in eSports and it would be criminal to restrict it to a pool of only motorsport fanatics.
Rather than just sending out empty platitudes about how career-defining and realistic racing eSports can be, it's time to harness its growing power and take advantage of all the ways it can improve motorsport as a whole.