Alexey Lukyanuk has been gifted the 2018 European Rally Championship title as rival Bruno Magalhaes has withdrawn from the rest of the season.
Magalhaes is 35 points behind Lukyanuk with two rounds remaining, but has been forced out after his funding dried up.
With an 88-point advantage over third-placed Norbert Herczig, Lukyanuk cannot be caught by anyone other than Magalhaes so will clinch the title on Rally Poland this weekend.
Lukyanuk has dominated this year's ERC, winning three of the six rounds run so far in his Ford Fiesta R5, and 2017 runner-up Magalhaes is adamant the Russian is a worthy champion.
"To be honest, he's a fair winner because he showed during the whole year that he's the fastest driver," said Magalhaes.
"OK, everybody knows he's sometimes too fast and makes some mistakes, but I can understand his position.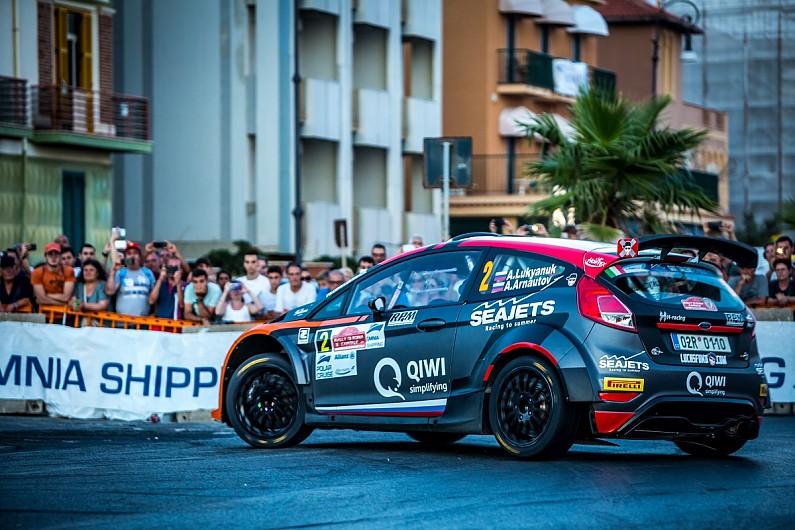 "He's so fast and has his own rhythm and sometimes it's difficult to go one step down.
"If I cannot be the champion, I am very happy Lukyanuk will be.
"He's a very nice person and I'm happy he can achieve the title because he deserves to be champion."
Skoda Fabia driver Magalhaes is determined to return to the ERC in 2019.
"My mind and my focus now is on next year," he added.
"I am going to try to continue in ERC because it's the championship I love.
"The last two years were the best of my career and I achieved very important results."