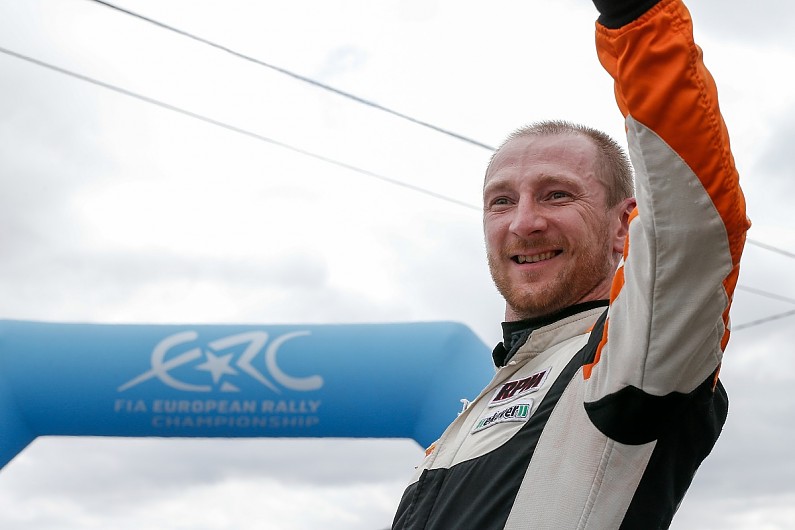 Alexey Lukyanuk will return to the European Rally Championship on Rally Rzeszow in August, just two months after a huge testing accident that claimed the life of another man.
Lukyanuk was left hospitalised after a car he was giving tuition in crashed on a test stage, which resulted in the death of the navigator of the other car, Alexey Ljaduhin.
Russian driver Lukyanuk was flown to a St Petersburg hospital with a fractured heel bone in his left foot, fractured right patella, fractured pelvis, fractured sacral vertebrae and bruised lungs. He underwent surgery.
Lukyanuk was not expected to return until September, and will make his comeback almost a month early after missing two ERC rounds.
The 36-year-old remains in title contention, despite his absence, as drivers count six of their best eight scores in the ERC season towards their final points total.
He did crash out of the lead of the opening round, Rally Azores, after hitting a rock, but scored a convincing win on the Canaries Rally before missing the Acropolis and Cyprus Rallies.
Lukyanuk will return to a bolstered field in Poland on August 3-5, with World Rally Championship regular Mads Ostberg competing on the event in his Ford Fiesta R5.
Regular ERC protagonists including points leader Bruno Magalhaes and 2015/2016 ERC champion Kajetan Kajetanowicz will also compete on the event.