World Rally Championship driver Mads Ostberg will contest the European Rally Championship's Polish round Rally Rzeszow next month.
Ostberg will drive a Ford Fiesta R5 run by his family team Adapta Motorsport.
As well as offering extra asphalt mileage ahead of the WRC's Rally Germany later in the month, the August 3-5 Rzeszow event also gives Ostberg a first chance to work with Patrik Barth as his co-driver.
Ostberg split with previous partner Ola Floene last week, with Torstein Eriksen and Barth announced as his co-drivers for now before a permanent decision is made.
Eriksen will co-drive Ostberg for the next WRC round in Finland but Germany clashes with the British Rally Championship's Ulster Rally, and Eriksen currently leads the BRC with Fredrik Ahlin.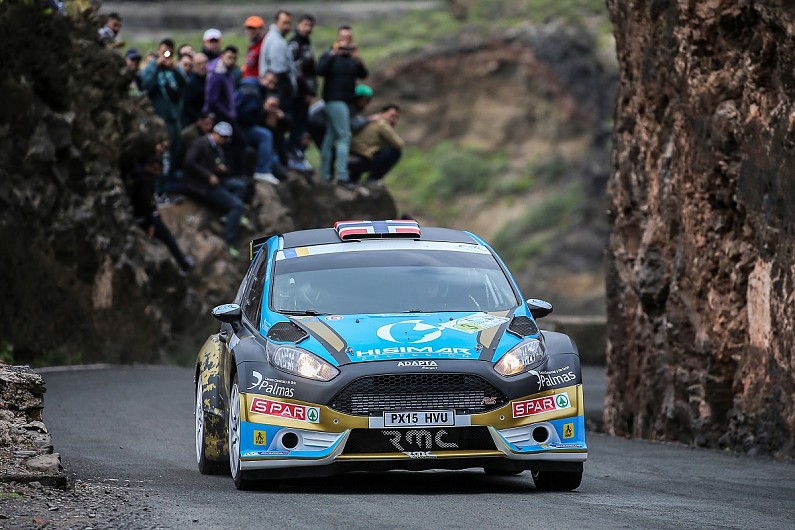 Ostberg last appeared in the ERC in the Canary Islands last year, when he led before a brake-related crash.
"I'm a big fan of the ERC," said Ostberg.
"You need a good platform to big-up talent and the ERC is good for this.
"The events are good lengths but not too long for the budgets.
"I'm going into their field but I will do that with respect. I'm prepared to fight."
Portuguese driver Bruno Magalhaes leads the standings with four rounds left in the ERC season.
Kajetan Kajetanowicz, winner of the last two ERC titles, trails him by 14 points.