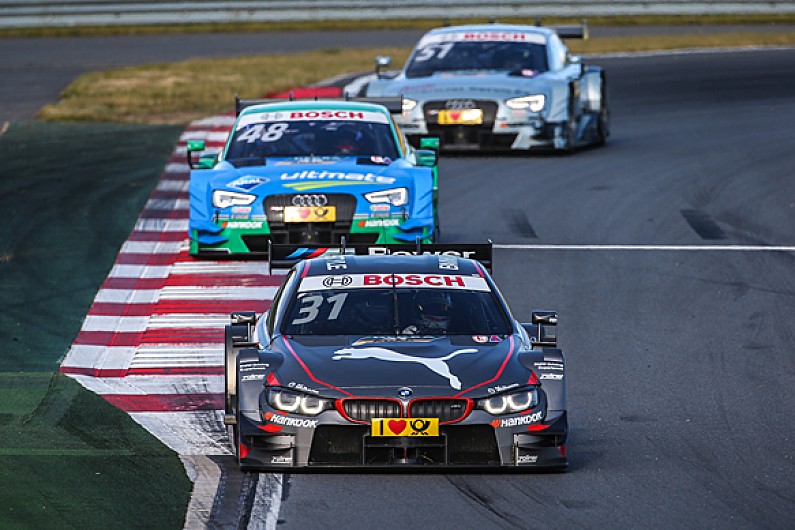 The DTM's move to four-cylinder engines will now happen in 2019, rather than next year.
Two-litre turbo engines to replace the series' V8 powerplants were to be the centrepiece of the incoming 'Class One' technical regulations, developed jointly with the Japanese Super GT Series.
However, discussions between Audi, BMW and Mercedes raised concerns about the cost of developing the new engines to be ready for the start of 2017.
The move to the four-cylinder engines will still happen, but in 2019, to amortise those costs over an additional two annual budgets.
The decision also applies to the new Class One chassis framework that was due to be introduced in 2017.
This is likely to impact on plans for a joint race between the two classes, in Japan in 2017 and Germany in '18.
But the DTM moved to cool suggestions that the alliance between the German series and Super GT was off altogether.
A report in Germany's auto motor und sport indicated the Japanese manufacturers were eyeing a move to GT3 regulations, rather than 'Class One'.
A DTM spokesman told Autosport the series had received assurances from Japan that it was not the case.