The Eurotech Racing team that ran Honda Civic Type Rs in the British Touring Car Championship has confirmed it has sold its licence and will not compete in 2019.
The squad, which is owned by racer Jeff Smith and ran cars for Jack Goff and Brett Smith, has sold its TOCA BTCC Licences (TBLs) to another squad which is expected to make an announcement soon.
Team boss Jeff Smith, who purchased the team from former principal Mike Jordan in December 2014, said: "I am incredibly proud of our team and what we have achieved and this has been an incredibly difficult decision to have to come to, but we have been left with no choice unfortunately.
"One of our major sponsors, ICD, is currently unable to continue the level of support they have been contributing.
"I would like to personally thank all of our team and drivers for their hard work, our sponsors, technical partners and fans for their support during the past four seasons."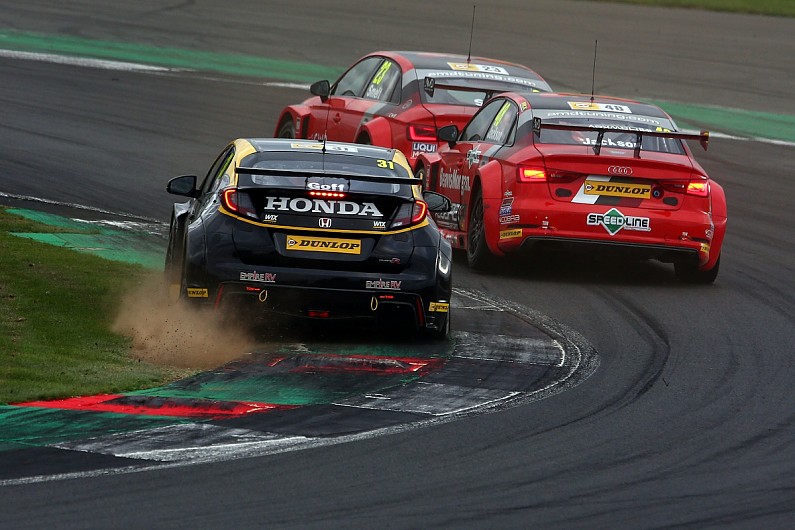 Eurotech Racing ran Martin Depper and Jeff Smith in its initial seasons under Smith's ownership in 2015 and '16 before Jack Goff joined the following year.
Jeff Smith was ruled out of the driving seat after an accident during qualifying at Croft in 2017 and was replaced by his son Brett.
Goff took the team's maiden win under new ownership at Silverstone in 2017 and was in the heart of the title fight this season with two more victories at Brands Hatch and Snetterton.
Goff finished eighth in the 2018 standings and was third in the Independents Trophy. Eurotech Racing was third in the Independent Teams' standings.