Brought to you by
Subscribe today
The Motorbase Performance team and British Touring Car Championship Independents Trophy winner Andrew Jordan have parted company.
Jordan, who joined the team at the beginning of this season and won two races in the squad's Ford Focus ST, will be looking for an alternative drive next year.
The 2013 overall title winner said that he was sad to be leaving the Kent-based squad, but added that there were sponsorship reasons behind the decision.
"I've genuinely loved my time with the team this year and made some good friends along the way," said the 27-year-old, who finished the season in eighth in the points table.
"It's a shame not to be carrying on but it's simply a commercial decision and there's nothing more sinister to it.
"I think it's important that people remember that most teams and drivers in the BTCC are commercially funded through sponsorship and all parties need to make sure that our partners get what they need out of the package.
"I need certain things for my sponsors and [team boss] David [Bartrum] needs the same for Motorbase - that's just the way it is."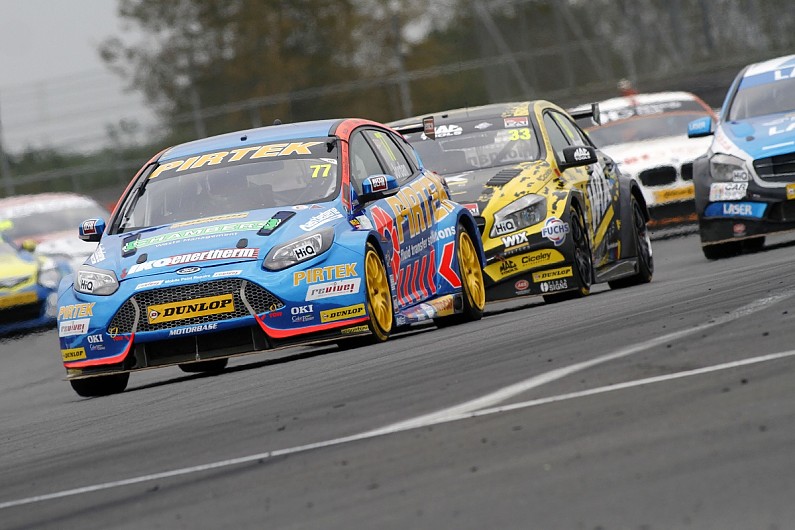 Bartrum added: "There are a good deal of things that need to come together to make a deal in the BTCC work.
"For a number of reasons, unfortunately a few pieces of the jigsaw currently don't fit so both we and Andrew need to look at making that work elsewhere."
Bartrum's team will return to the category next season, but has yet to confirm any drivers.
BTCC coverage brought to you by Motorsport News
For more from the Voice of British Motorsport subscribe to Motorsport News today