British Touring Car champion Colin Turkington has admitted that he may need to switch teams to continue in the championship next season.
Turkington took the 2014 title with the West Surrey Racing BMW squad, which lost main sponsor eBay last week.

Although the team is looking for a replacement backer, and Turkington is keen to stay, he admitted that he is now looking at different options.
"With eBay not being involved it is making it difficult for me to be there," said Turkington, who was forced out of the BTCC after taking his first crown - also with WSR - in 2009. "It came as a real surprise to all of us.

AUTOSPORT Awards: Turkington wins national driver of the year
"My number one priority is to be on the BTCC grid. I see myself as a British Touring Car driver and I don't want a repeat of 2009-10.
"I am talking to other teams. At the moment I am unattached."
Turkington also said he was happy to race rear-wheel-drive machines, like WSR's BMW 125i M Sport, or front-wheel-drive cars, which form the majority of the grid.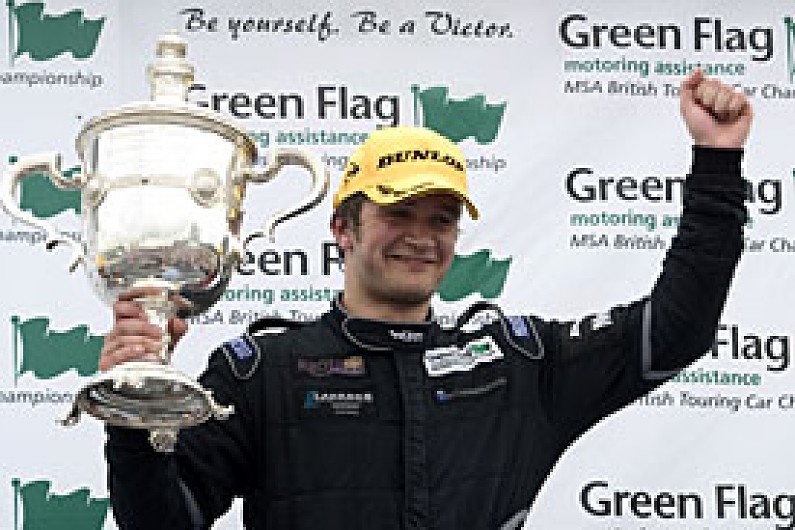 "You want to put yourself in the car that has the best chance to win, irrespective of whether it's FWD or RWD," he added.
"I've done both before and been successful."
TURKINGTON'S BTCC RACE WINS
BMW 125i M Sport (RWD) 13 wins
BMW 320si (RWD) 13 wins
MG ZS (FWD) 4 wins
Vauxhall Astra Sport Hatch (FWD) 2 wins