Sauber boss slams Formula 1's cost-cutting attempts
| | |
| --- | --- |
| By Jonathan Noble | Friday, June 20th 2014, 17:30 GMT |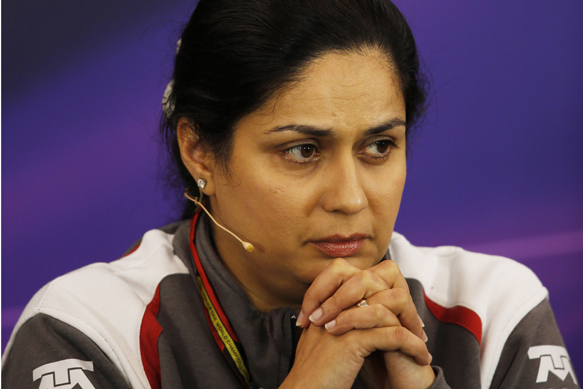 Sauber team principal Monisha Kaltenborn says Formula 1 cost cuts agreed this week have not gone far enough.
F1 teams this week ratified a number of changes, including reduced testing and a cut back in windtunnel running, aimed at reducing expenditure.
But with smaller outfits having pushed the FIA to bring in more sweeping changes - including the original plan for a cost cap - what has been agreed has not pleased Sauber.
"In my view we are clearly not where we should be and where we wanted to be, at least from our team's perspective," said Kaltenborn in Austria on Friday. "I also don't think we have achieved so far any measurable cost cutting.
"For us the situation is a little unclear actually at the moment, at least in my understanding.
"If you mention the World Motor Sport Council there was a decision taken last year in which they endorsed cost-cutting as a target and they also agreed in principle to the cost cap and the FIA was mandated to implement that.
"Since then other decisions have been taken by other groups going in a different direction.
"Following that other teams, ours as well, the 'non-Strategy Group teams' I'd say, were asked to bring proposals in about how you can achieve a sustainable cost base while still promoting competition.
"We did that, we also didn't get anywhere on that. In my understanding I really wonder what the FIA is now going to do and how Formula 1 is going to be governed in this respect."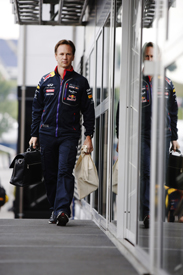 HORNER DEFENDS 2015 CHANGES
But the larger outfits are adamant that the changes agreed for next year are good enough.
Red Bull boss Christian Horner said: "We spent quite a while talking about things and so on and we've agreed a couple of things for next year which will save money.
"Testing is reduced, testing will be in Europe rather than overseas, windtunnel time and CFD ratios have been further reduced.
"But I think what's important to say is that everything that was agreed in the Formula 1 Commission meeting earlier this week was agreed unanimously.
"That means every team was around the table and every team had the right to vote against it but everything that went through went through on a unanimous basis. We've got what we've got. I think the most important thing now going forward is stability."