ACM confirms Eurosport will cover Monte Carlo Rally
| | |
| --- | --- |
| By David Evans | Thursday, January 12th 2012, 16:52 GMT |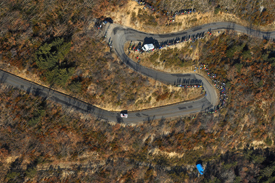 The Automobile Club de Monaco has confirmed Eurosport will cover the Monte Carlo Rally, round one of the World Rally Championship.
The ACM issued a statement explaining the decision on Thursday, stating that Eurosport will produce television and internet coverage for the event which starts from Valence on Wednesday.
The statement said: "A few days before its start, the 80th Monte Carlo Rally is confronted with the non-fulfillment of the services which should have been provided by North One Sport, former promoter of the WRC.
"Unable at this stage to await the outcome of unlikely negotiations, the ACM has no other option but to arrange by its own means the timing and tracking of the event, which were the responsibilities of NOS up to now through Stage One Technologies.
"This situation also applies to TV production, broadcasting the race and internet. There again, the ACM took steps by contracting with Eurosport S.A to ensure the best coverage of the event.
"These decisions will allow the 80th Monte Carlo Rally to take place on January 17, 2012 and the scheduled race programme to be scrupulously maintained.
"The 80th Monte Carlo Rally shall remain on this year's world championship schedule regardless of the designation of the promoter."
An announcement confirming Eurosport will film the WRC for the next three years is expected soon.