Lotus covers over 1000km of testing
| | |
| --- | --- |
| | Tuesday, April 19th 2011, 14:35 GMT |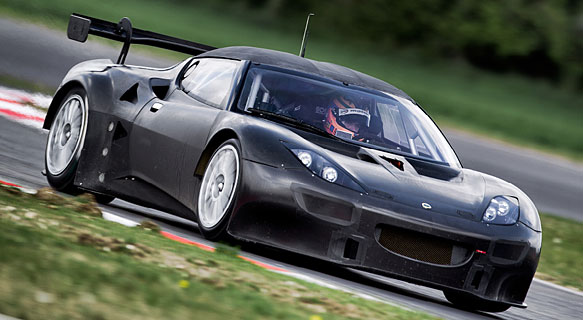 The car that will take Lotus back to the Le Mans 24 Hours has completed more than 1,000km of testing ahead of its public debut at Sunday's Le Mans Test Day.
The new Evora developed for the GTE class (formerly GT2) was given a shakedown at Lotus's Hethel test track 10 days ago. It continued racking up the miles at Snetterton last week and again at Hethel early this week.
Lotus Motorsport boss Claudio Berro said: "The car has completed more than 1,000km (620 miles) without any major problems. We are happy so far."
Lotus test and development driver James Rossiter, who has undertaken the bulk of the testing with the GTE class Evora so far, said: "We were running until about 10pm last night and everything is going well. The good thing is that the car seems to be reliable."
The first Evora will be present at the Le Mans Test Day with the Austrian Jetalliance team, which is representing Lotus in the Intercontinental Le Mans Cup this season.