Robby Gordon placed on probation
| | |
| --- | --- |
| By Diego Mejia | Sunday, March 6th 2011, 00:19 GMT |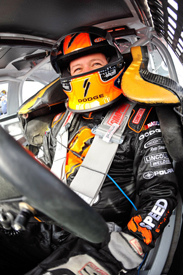 Robby Gordon has been placed on probation by NASCAR following an altercation with fellow Sprint Cup driver Kevin Conway.
According to a NASCAR spokesperson, Conway, last year's leading rookie in NASCAR's top series, informed officials of an incident that occurred on Friday afternoon in the garage area following Cup qualifying. In addition, Conway filed a complaint with local police according to reports.
As a result Gordon, who fielded a car for Conway in seven Cup races last year, has been put on probation for a period yet to announced by NASCAR. No action has been taken against Conway.
"[Gordon's] actions were brought to our attention early last evening," said NASCAR spokesman Kerry Tharp. "We met this morning and reviewed the situation, and have reacted accordingly. We will continue to look at this situation involving Robby Gordon."
Both Conway and Gordon have pending legal procedures against each other following a fall-out during 2010. Gordon claims Conway's sponsor did not fulfill financial commitments with his team, while Conway is chasing prize money for winning last year's rookie of the year award.
Further information on penalties against Gordon will be released by NASCAR next week.