Banker arrested over Formula 1 deal
| | |
| --- | --- |
| By Jonathan Noble | Thursday, January 6th 2011, 10:35 GMT |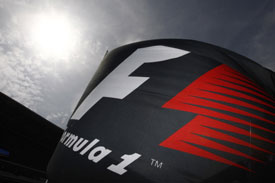 A former German banker who was involved in the sale of a stake of Formula 1 to current owners CVC has been arrested in Germany.

Gerhard Gribkowsky, who worked for the German bank BayernLB, has been taken into custody on charges of corruption, tax fraud and breach of trust with his former employers, claims a statement issued by Munich state prosecutors.

One of the allegations labelled against him is that he led BayernLB to sell its stake in F1 to CVC without a proper evaluation of its full value - and in doing so earned a consultancy contract for himself worth $50 million (USD). State prosecutors suggest this extra income was not declared and thus he avoided tax.

At the time of the deal, BayernLB owned a 48 per cent stake in SLEC Holdings – the company that effectively controlled F1's commercial rights income – before eventually selling it to CVC for an undisclosed sum.

CVC has issued a statement insisting it has no knowledge of the investigations taking place and denies that it made any secret payments to Gribkowsky.

"CVC notes the press release from the Munich state prosecutor's office relating to Bayerische Landesbank as reported in the media on January 5, 2011," said the statement.

"CVC can confirm it has no knowledge of these investigations, nor any circumstances surrounding them, and that we have had no contact with the relevant authorities, nor with Mr Gribkowsky regarding this matter.
"Furthermore, CVC confirms that it has no knowledge of, nor any involvement in, any payment to Mr Gribkowsky or anyone connected with him in relation to CVC's acquisition of Formula 1."