Raikkonen: WRC made me better driver
| | |
| --- | --- |
| By David Evans | Sunday, January 2nd 2011, 10:15 GMT |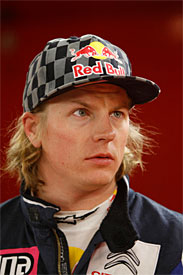 Kimi Raikkonen says his season in the World Rally Championship has made him a better driver.
The former Formula 1 world champion had only competed on one WRC round prior to the start of this year and he says his rookie season with the Citroen Junior Rally Team has taught him a huge amount.
"For sure I have improved as a driver this season," said Raikkonen. "Rallying is a lot harder than F1, certainly for me. If you can drive on some of the roads we did this year, you can drive anywhere."
Raikkonen also admitted he had considered a return to F1, adding: "Of course I thought about it, because you think about everything.
"But I never really thought seriously about it, because actually I didn't miss Formula 1 at all this season.
"Before the start of this year I thought it would be interesting to see if I missed it at all, and in fact I didn't.
"On balance, this year has been pretty much as I expected. There have been good bits and bad bits, and on the whole it's been really tough with a lot of learning. In some ways it reminds me of the very first years when I was starting out in racing: it was a little bit the same feeling."
Raikkonen ended the season 10th after contesting 12 of the 13 rallies in a C4 WRC.