FIA reshuffle sees Reid get WRC role
| | |
| --- | --- |
| By David Evans | Saturday, November 6th 2010, 10:14 GMT |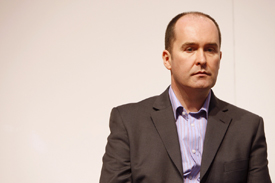 Britons Robert Reid and Jonathan Ashman have taken on some of the most powerful jobs in world rallying - announced among a raft of changes in the composition of the FIA's Motor Sport Councils in Paris yesterday.
During a three-hour General Assembly meeting, former world champion co-driver Reid was announced as vice-president of the World Rally Championship Commission, while Ashman takes over as the president of the Rallies Commission.
The new president of the WRC Commission is Finland's Jarmo Mahonen, the man credited for making his home round of the WRC one of the most successful rallies ever - both from a sporting and commercial stand. It was Mahonen's decision to take Reid as his vice-president.
He said: "The sport needs young blood and guys who have been in the works teams – and guys who have the ability to think for themselves. Robert is a really bright and good guy and he now has the platform to see the sport from the other side."
Ashman makes the move from the Touring Car Commission to rallying, a sport where he has a competitive background.
Former world-class co-driver Fred Gallagher is vice-president of the Cross-Country Rally Commission.